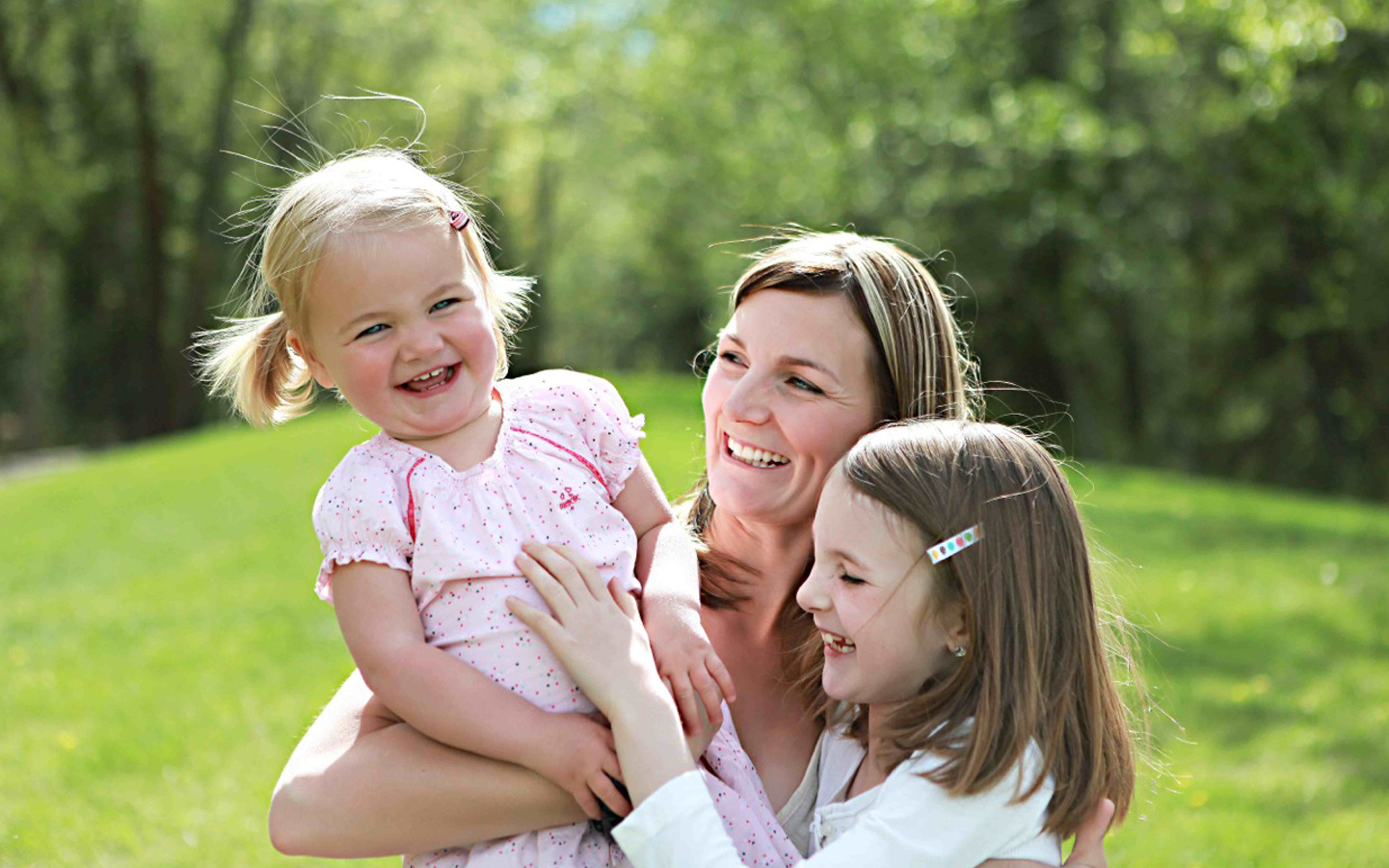 Eco-Friendly Packaging for Wean Green
I am always excited to work on packaging projects, including this one for Wean Green, a company that manufacturers reusable tempered glass food containers. Started by an entrepreneurial mom with two young girls, her mission was to create eco-friendly, unbreakable and microwavable safe food containers. After the initial launch, the product line grew by adding additional shapes of the containers to suit the needs of busy moms. Since the branding identity for Wean Green was already established, my design skills were engaged to leverage the brand to create the artwork for five new skus in the product line.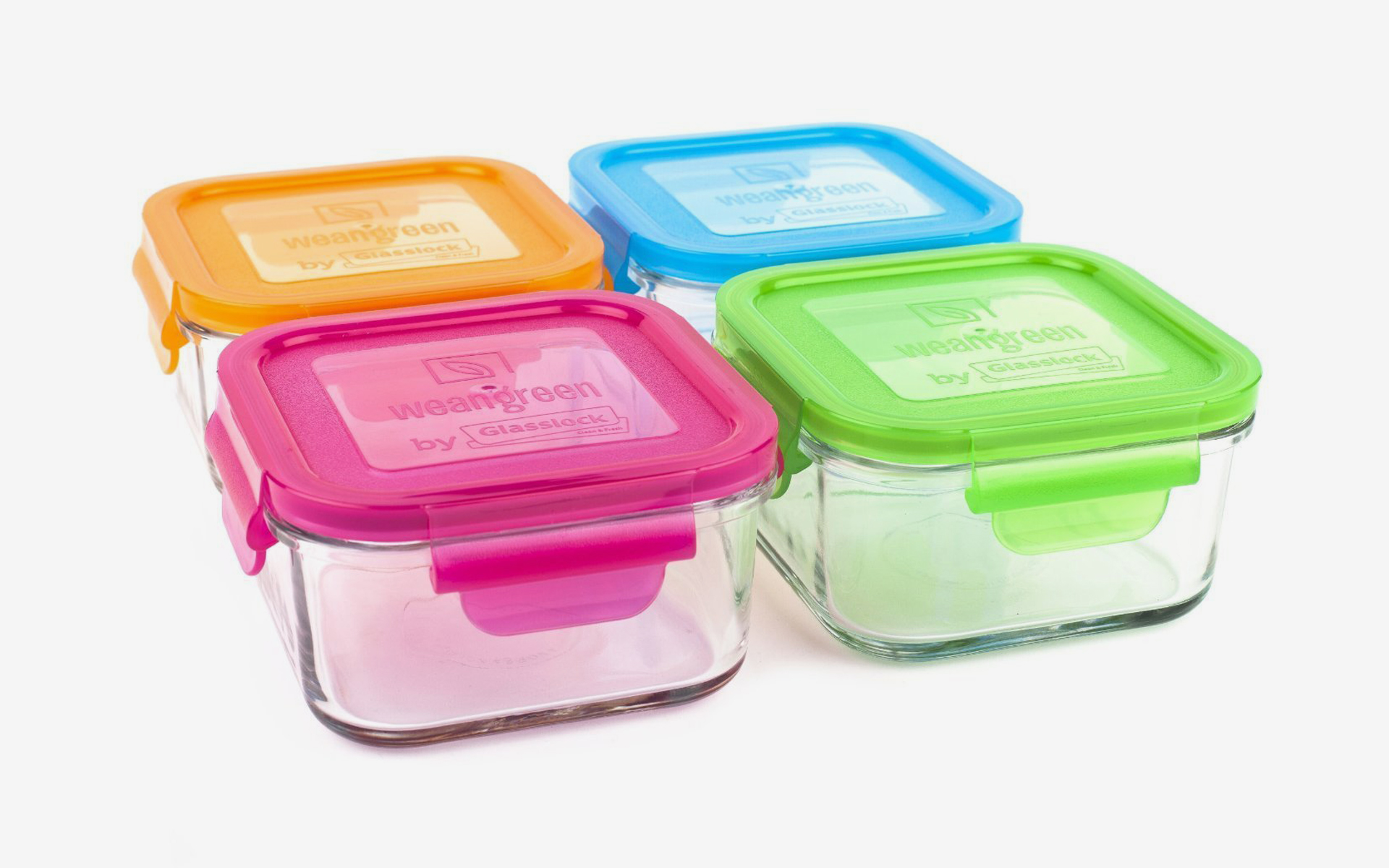 I loved working with the playful colour palette, inspired by healthy fruits and vegetables: carrots are orange, raspberries are pink, blueberries are blue and peas are green. In keeping with the eco-friendly nature of the product, the containers were packaged in 100% recyclable material and Wean Green donates 1% of their profits to environmental organizations (1% for the Planet).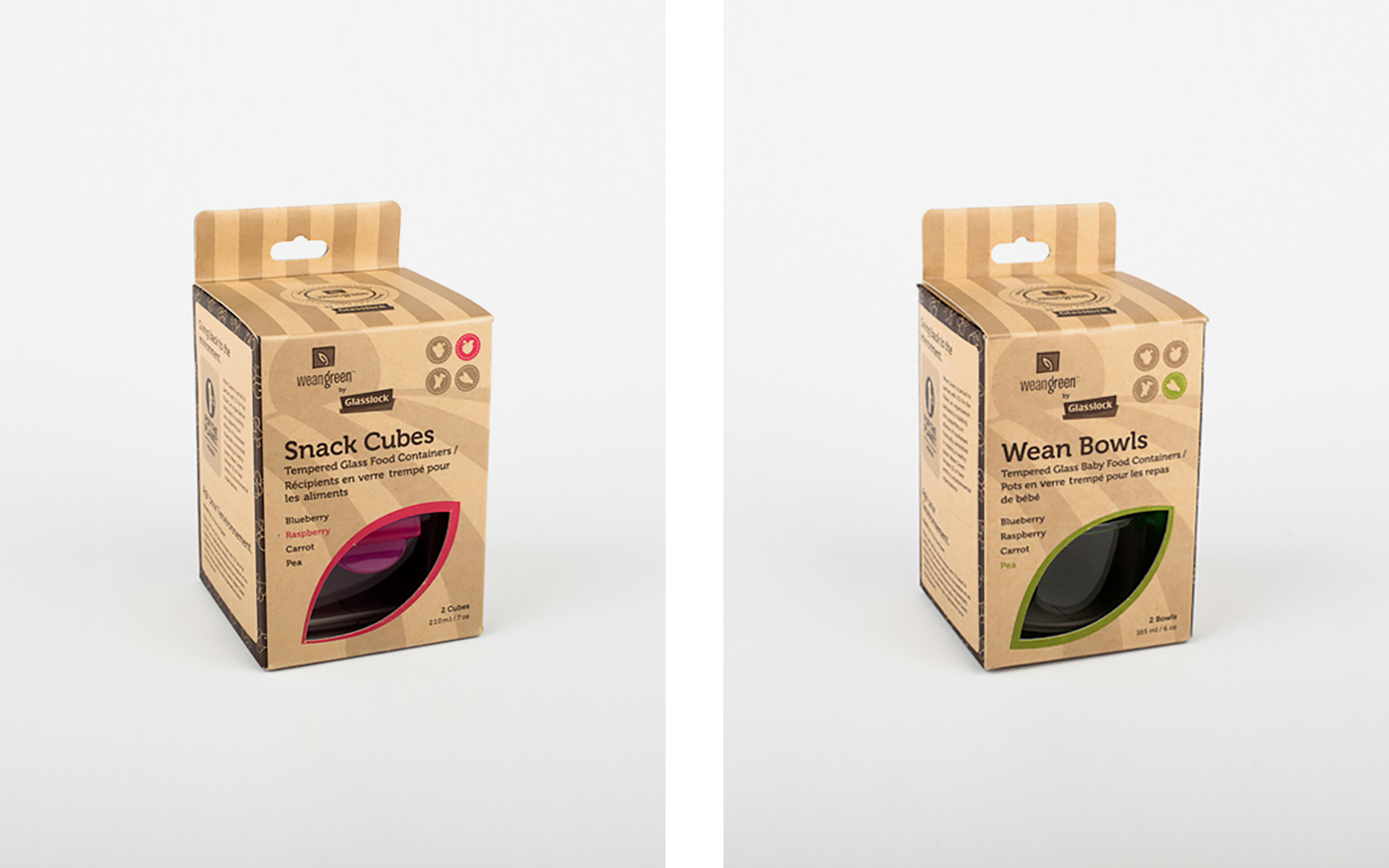 As the glass food containers were being manufactured in Korea, the factory was also responsible for the printing of the packaging. For efficiency and accuracy, I was provided illustrator templates for each new product sku from the printer. I proposed a new die line to be in a shape of a leaf, to visually connect back to the Wean Green logo.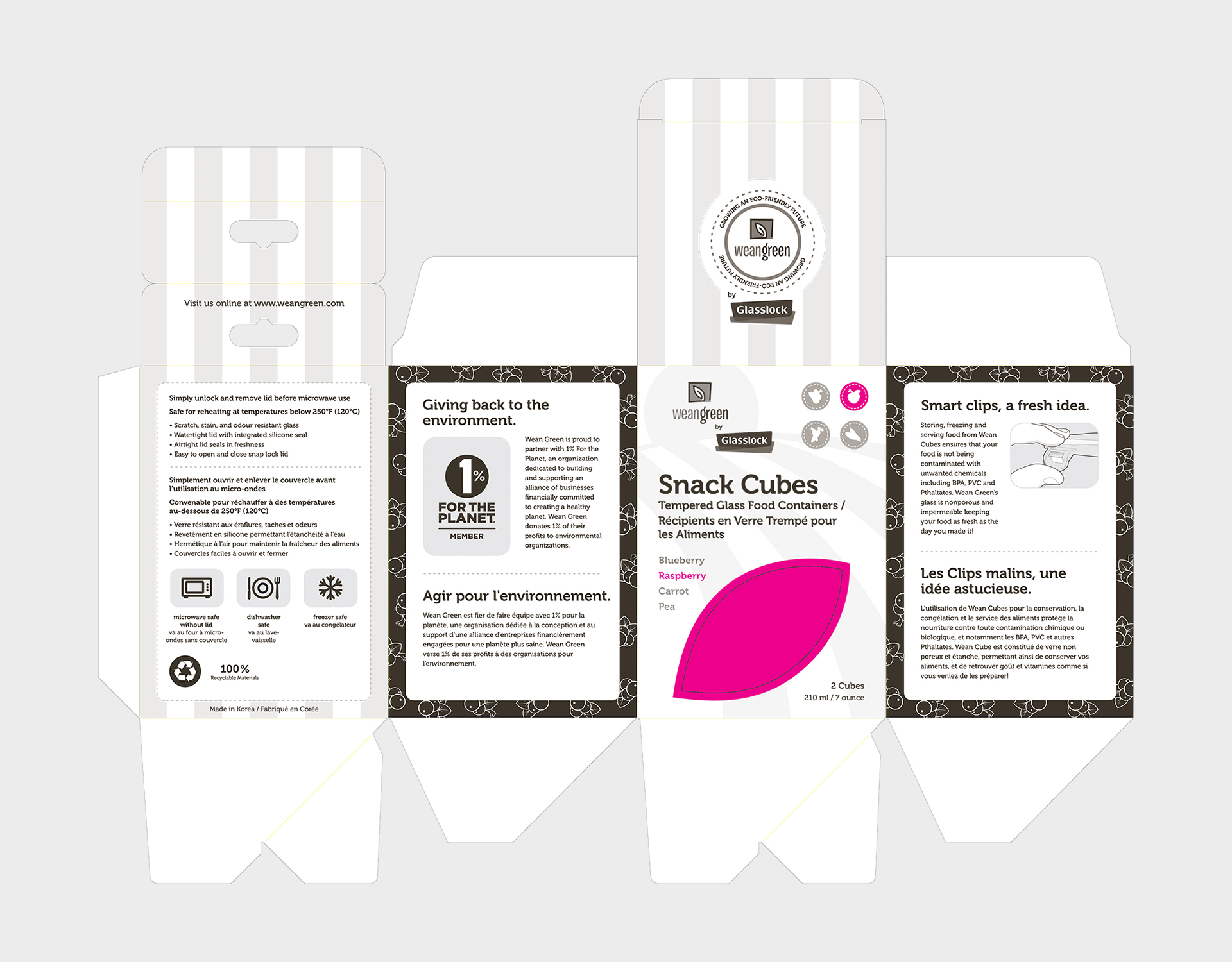 The most challenging aspect of the project was managing the time difference between Korea and Canada. Working as a freelance graphic designer, I was able to accommodate my working schedule to be available 'first thing in the morning' — checking emails at midnight to follow up and make sure all aspects of the project was moving forward smoothly.