As someone who adores fine French furnishings, I was thrilled to discover a curated online marketplace called The HighBoy for beautiful antiques, jewelry and fine art. Collaborating with hand-picked antique and fine art dealers across the United States (international shipping to Canada available upon request), The HighBoy is known for offering a huge selection of exceptional antiques with a range of styles and prices from all over the world. It's amazing having the ability to search the website by category, style, origin, theme and price for that unique and coveted piece.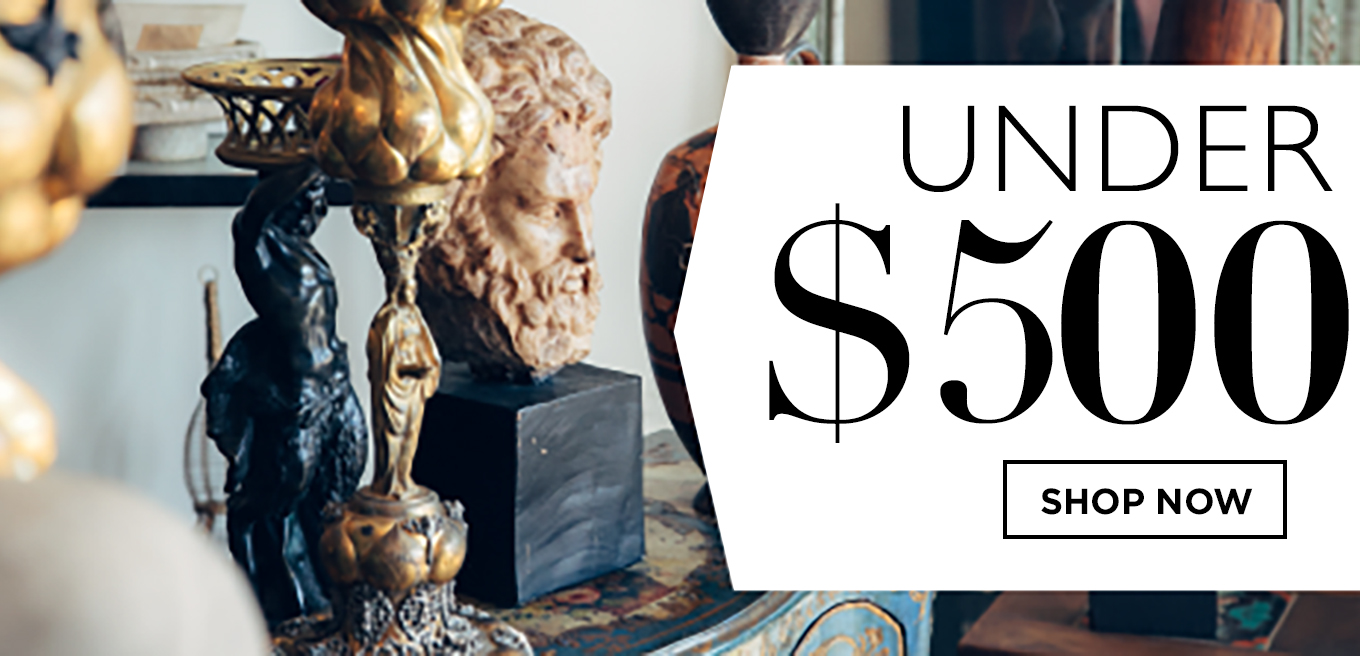 One of my favourite features of the site is shopping in the category Under $500. As like most fashionable and design-savvy ladies, I don't always have a stockpile of funds to match my imagination and desires. But I am always sure to find a gem on The HighBoy that I would love to bring home with me that is affordable and won't break the bank.
Here I have curated my own wish list of my favourite picks from The HighBoy. They have amazing tables/desks, armchairs and side tables to be discovered as well as lighting and decorative objects. All items were under my $500 range — except for the Secretaire Desk. A girl can dream big, right? Sadly, the Hollywood Regency round end table was already sold to another lucky soul. But I will be sure to check back to The HighBoy for more gorgeous vintage & antique finds.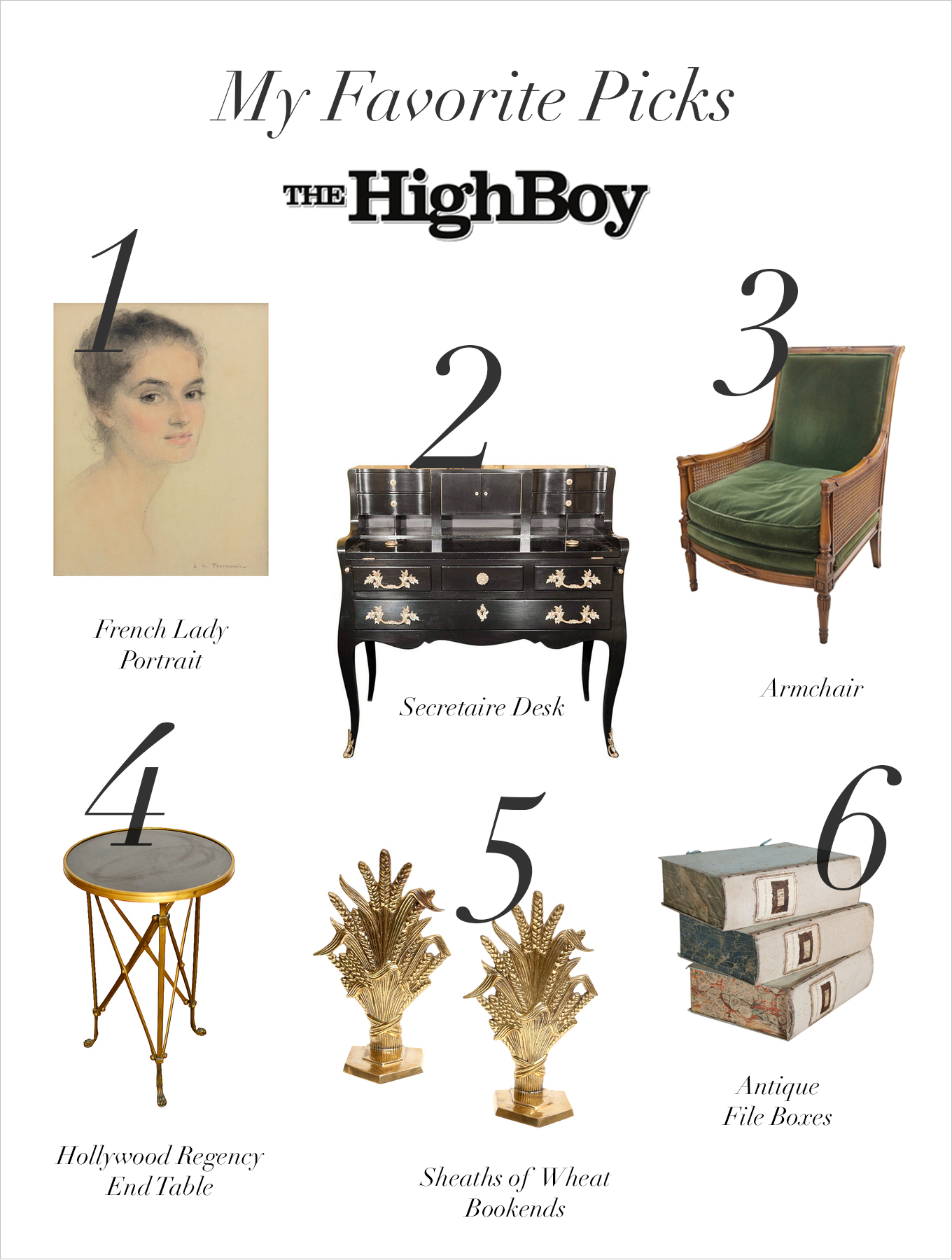 1 French School, "Portrait of a Pretty Woman" 2 French Louis XV Style Secretaire Desk Stamped Jansen 3 Louis XVI Style Armchair 4 Hollywood Regency Round Granite End Table 5 An Elegant Pair of Matching Vintage Solid Brass Sheath of Wheat Bookends 6 Antique File Boxes
And if you love looking into the lives and apartments of celebs like Molly Ringwald and Marisa Tomei, check out The HighBoy's editorial journal, The Weekly.
Sponsored Blog Post