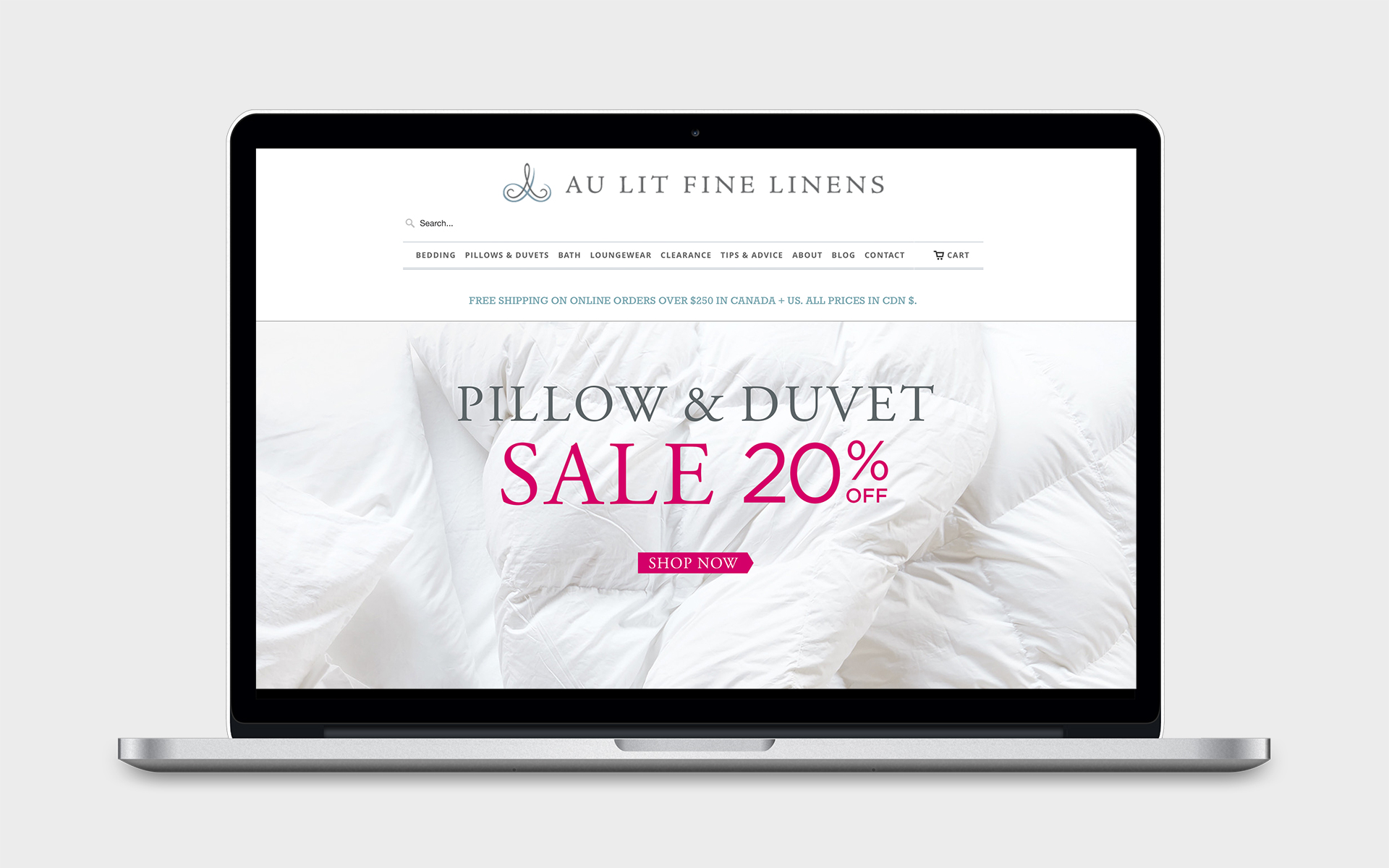 Promoted Sale and Brand Awareness for Au Lit Fine Linens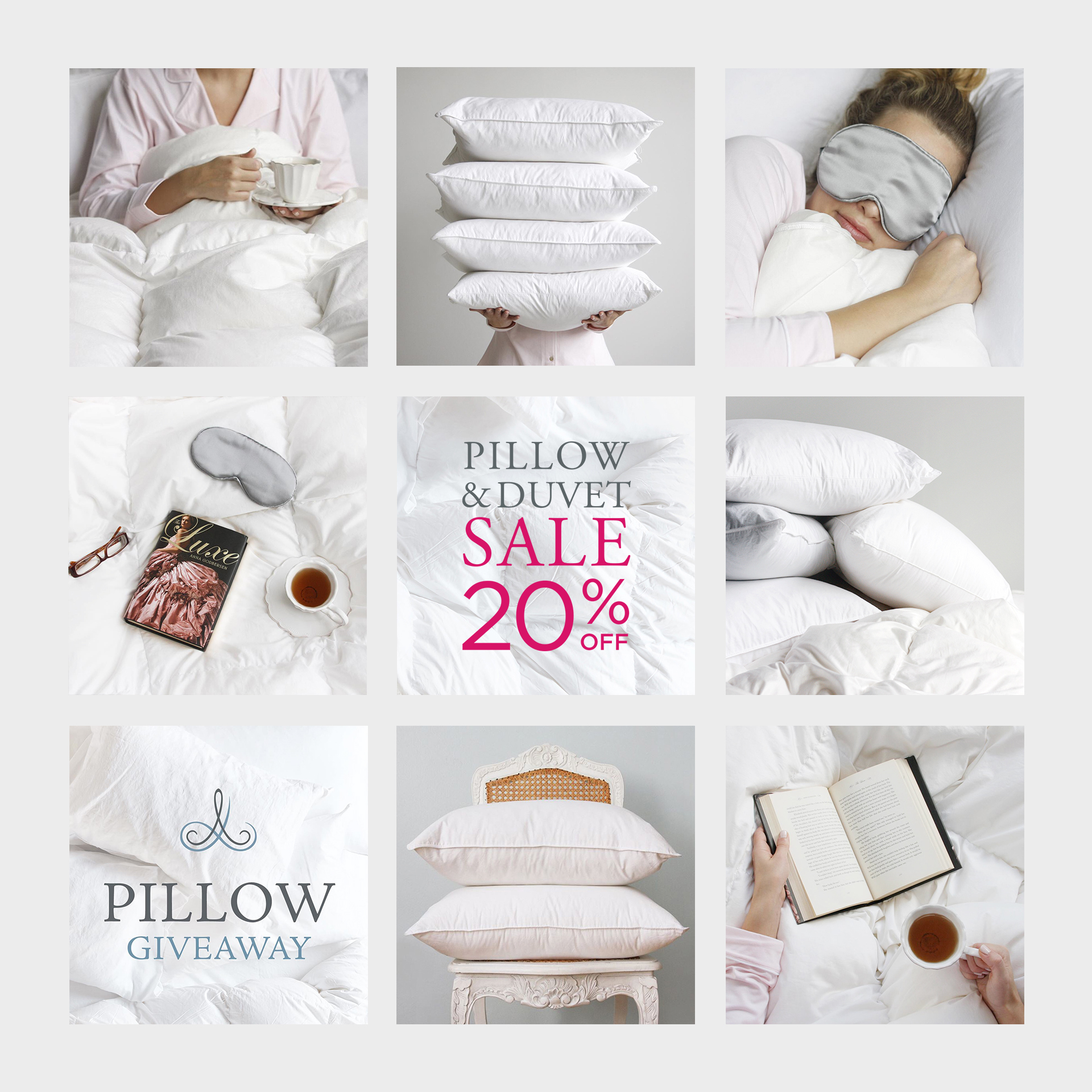 Au Lit Fine Linens offers beautiful and quality bed linens, with the promise they will 'change the way you sleep'. Twice a year, the company holds their annual month-long Pillow & Duvet sale, traditionally advertised through print ads in the Globe & Mail, newsletter campaigns, in-store signage and online marketing. Appealing to a broader demographic, a pillow giveaway was offered to a lucky follower on Instagram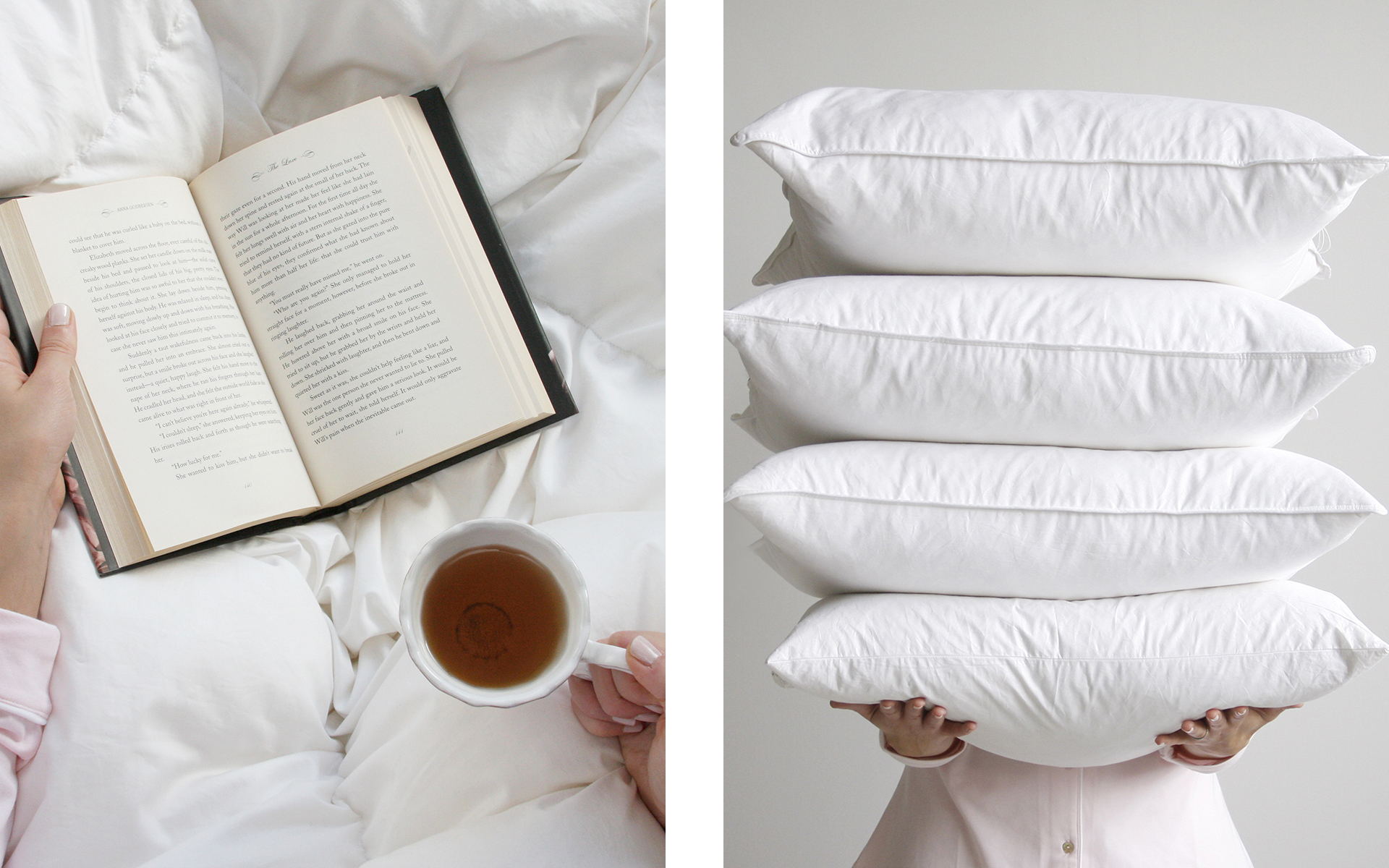 To promote this sale on Instagram, I created a campaign to connect a customers 'warm and fuzzy' feelings of bedtime moments to Au Lit Fine Linen's products.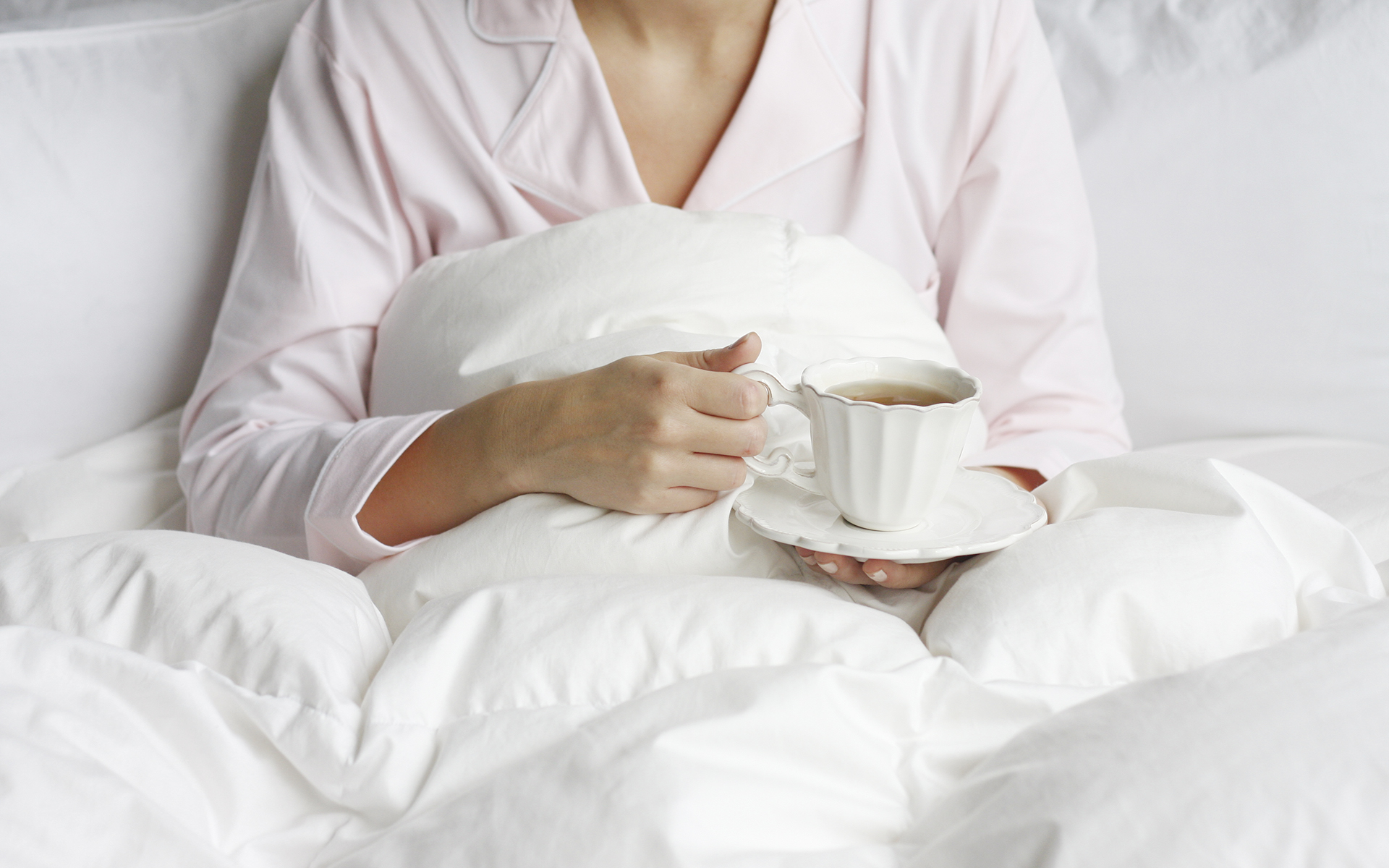 Styling and art directing scenes of reading and enjoying cups of tea in bed, I photographed the Social Media Coordinator (thanks Jen!) lounging in Au Lit's luxurious pyjamas, pillows and duvets.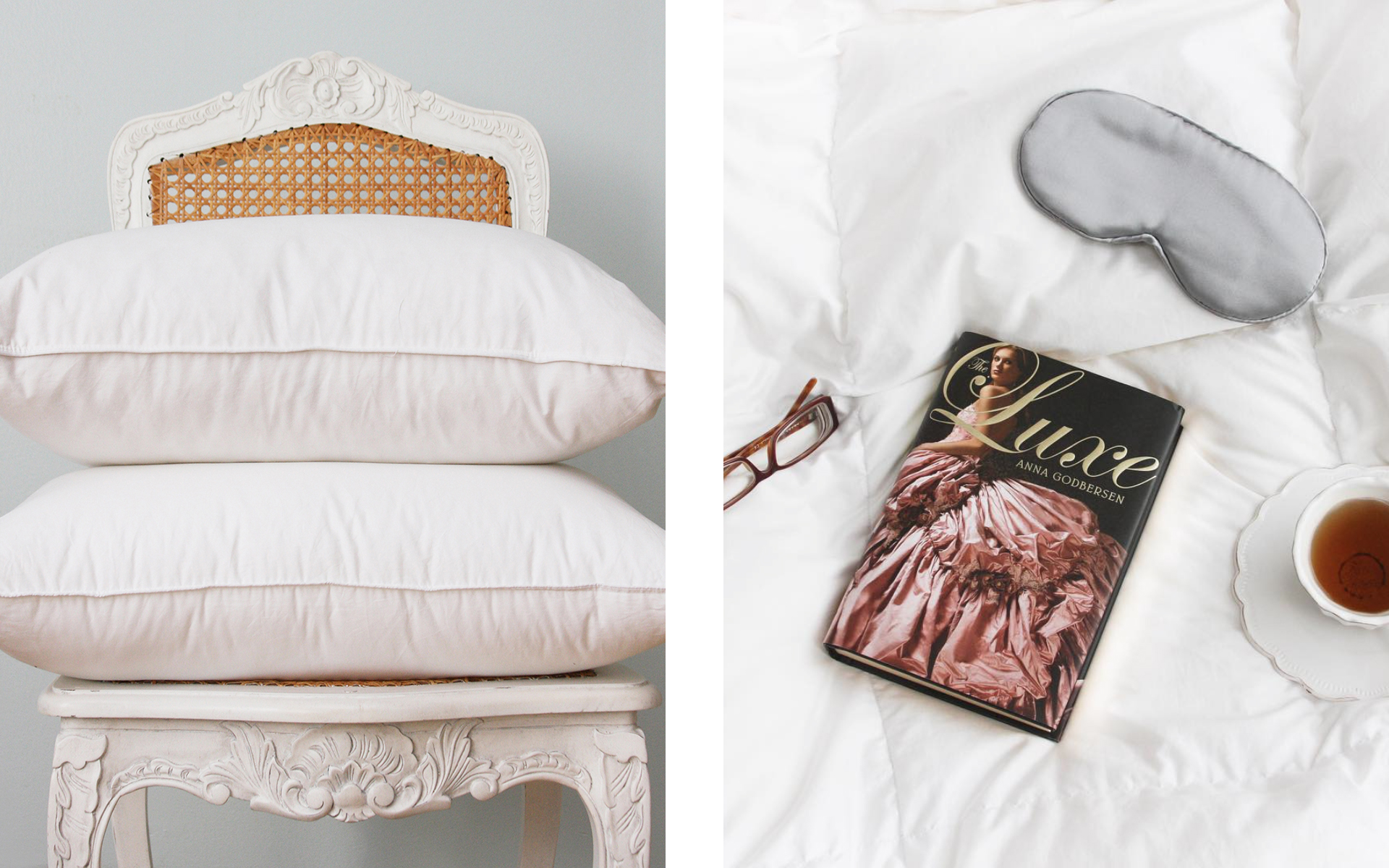 The visual identity created here — featuring simple vignettes and natural light — set the tone for photography's look and feel that is still used today.