As a bride-to-be myself, I had so much fun creating this chair banner craft for my wedding shower concept. As you may have noticed, I love absolutely everything pink and gold, but recently I have been finding myself appreciating the colour yellow. On a recent antiquing trip with my dear friend Jennifer of Tufts and Toile, I found the perfect pale yellow tablecloth to compliment my wedding shower tablescape, which was a great score that only cost $10. I can't wait to have my very own wedding shower — to come one day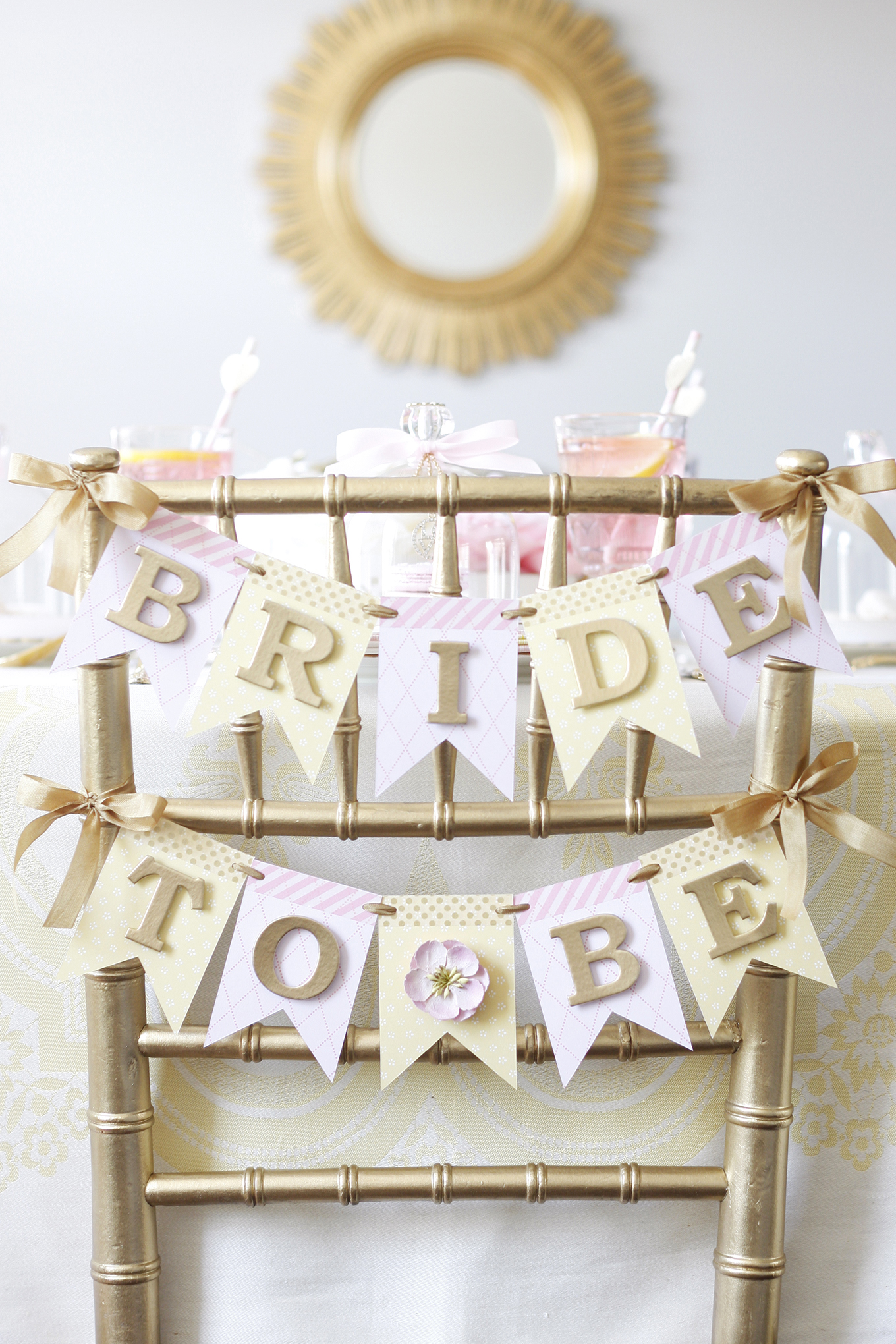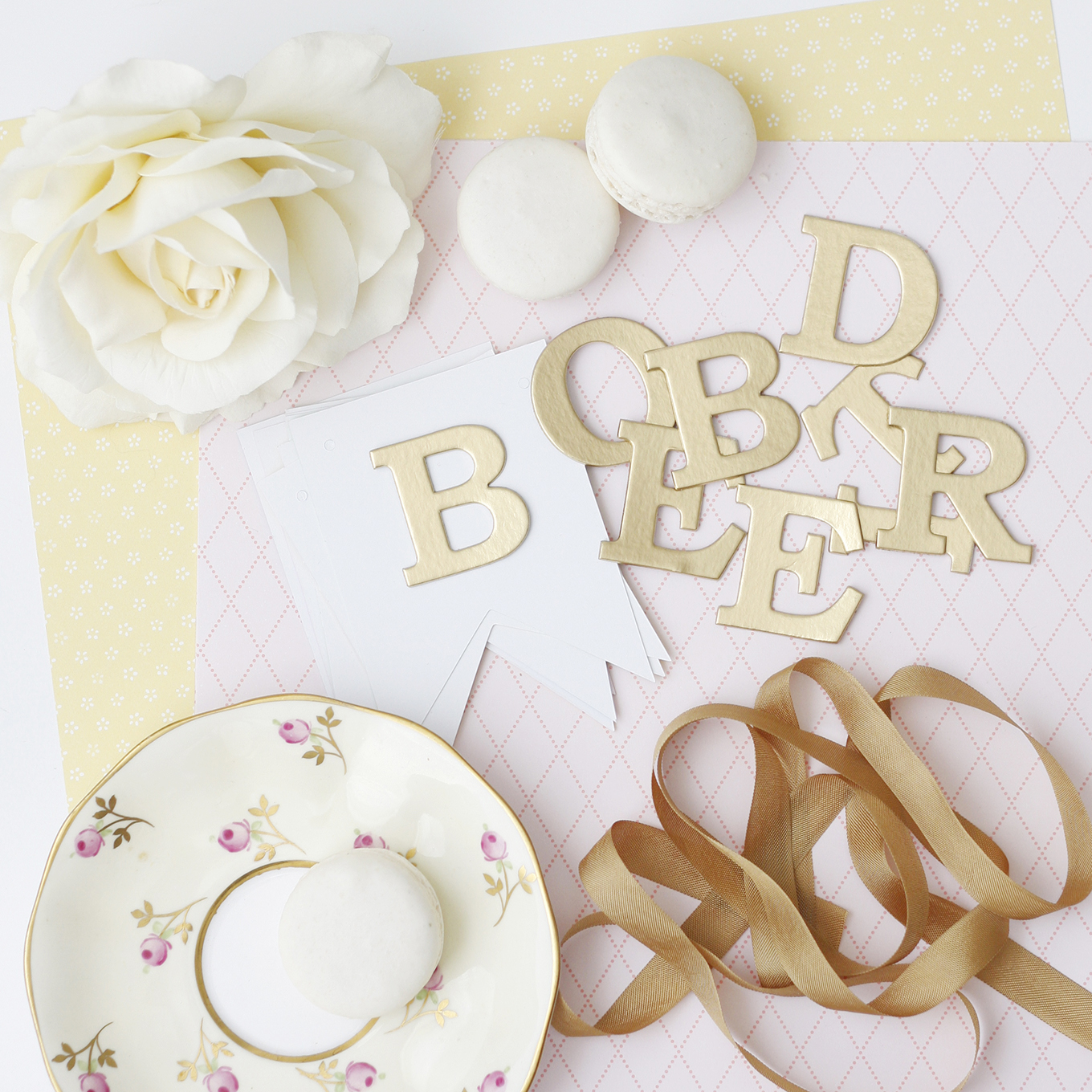 Materials
• Various crafting card stock in complimentary colours and patterns (yellow & pink)
• Alphabet letters (spray painted gold)
• Foam adhesive circles
• Washi tape to coordinate with paper stock
• Seam binding ribbon
• Decorative flower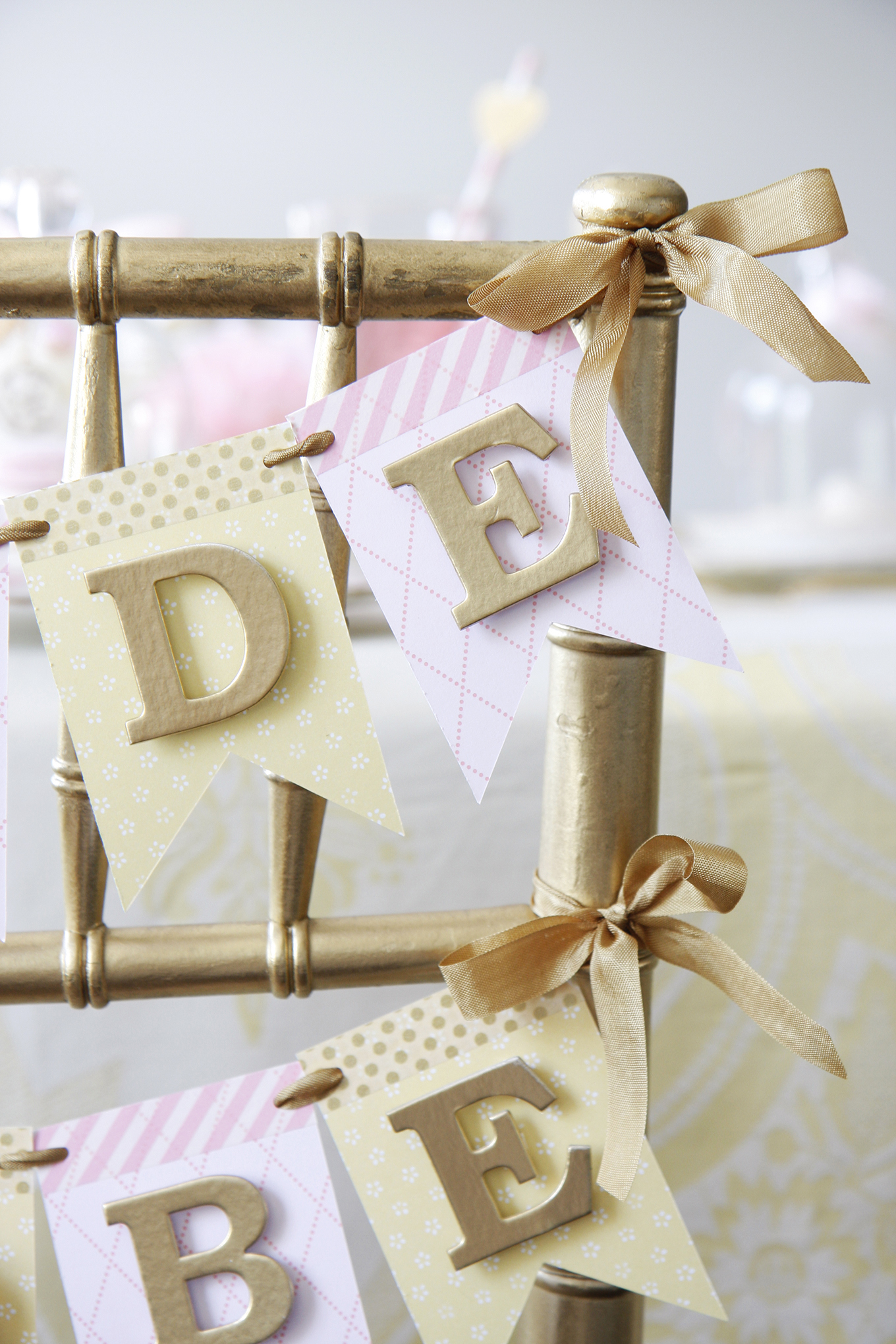 Tools
• X-acto knife and blade
• Ruler
• Hole punch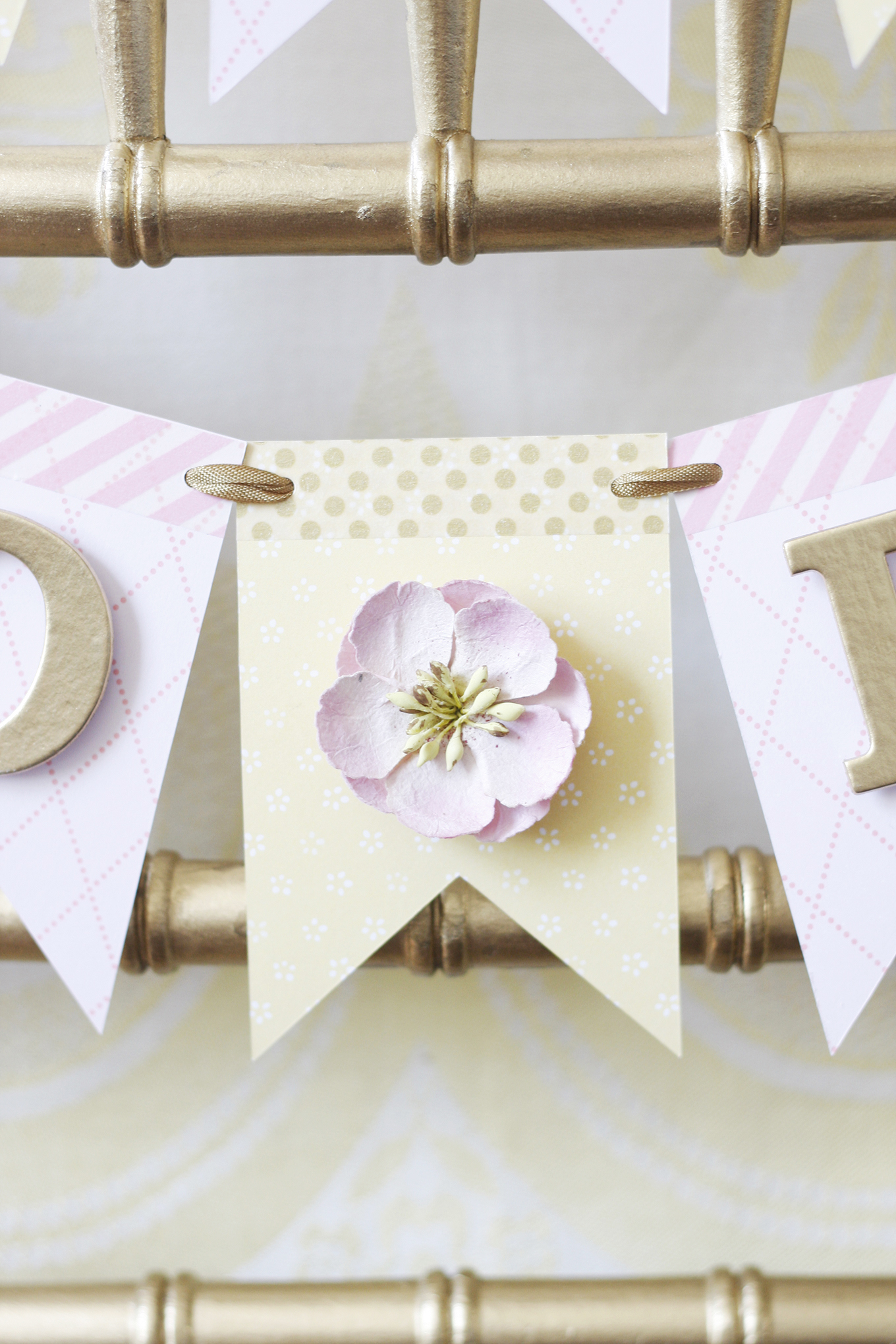 Step 1
Measure and cut out ten rectangular cards in card stock of your choice that are 2 5/8″ wide x 3 3/4″ tall. You can use alternating paper designs for variety. Cut a triangular notch at the bottom of each card.
Step 2
With the hole punch, create 2 holes at the top of each card on both the right and left side.
Step 3
Arrange each letter of 'Bride to Be' on a separate card. You can either use glue to attach the letters to the cards. Or as I prefer, to use small foam adhesive circles that give dimension to the letters.
Step 4
At the top of each card, lay a strip of washi tape and trim the ends on either side of the card.
Step 5
Thread the seam binding through all of the holes in the cards to hang the banner.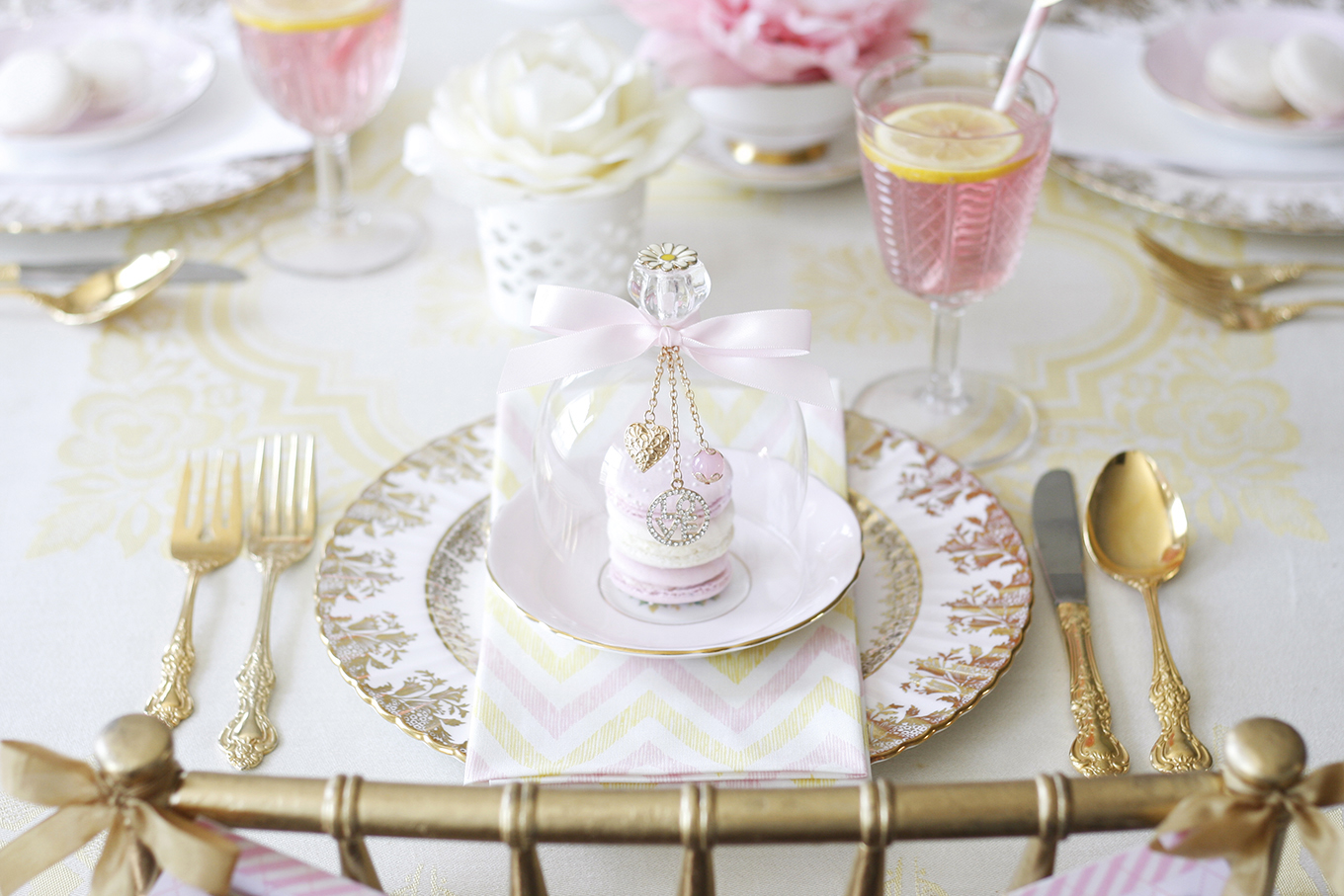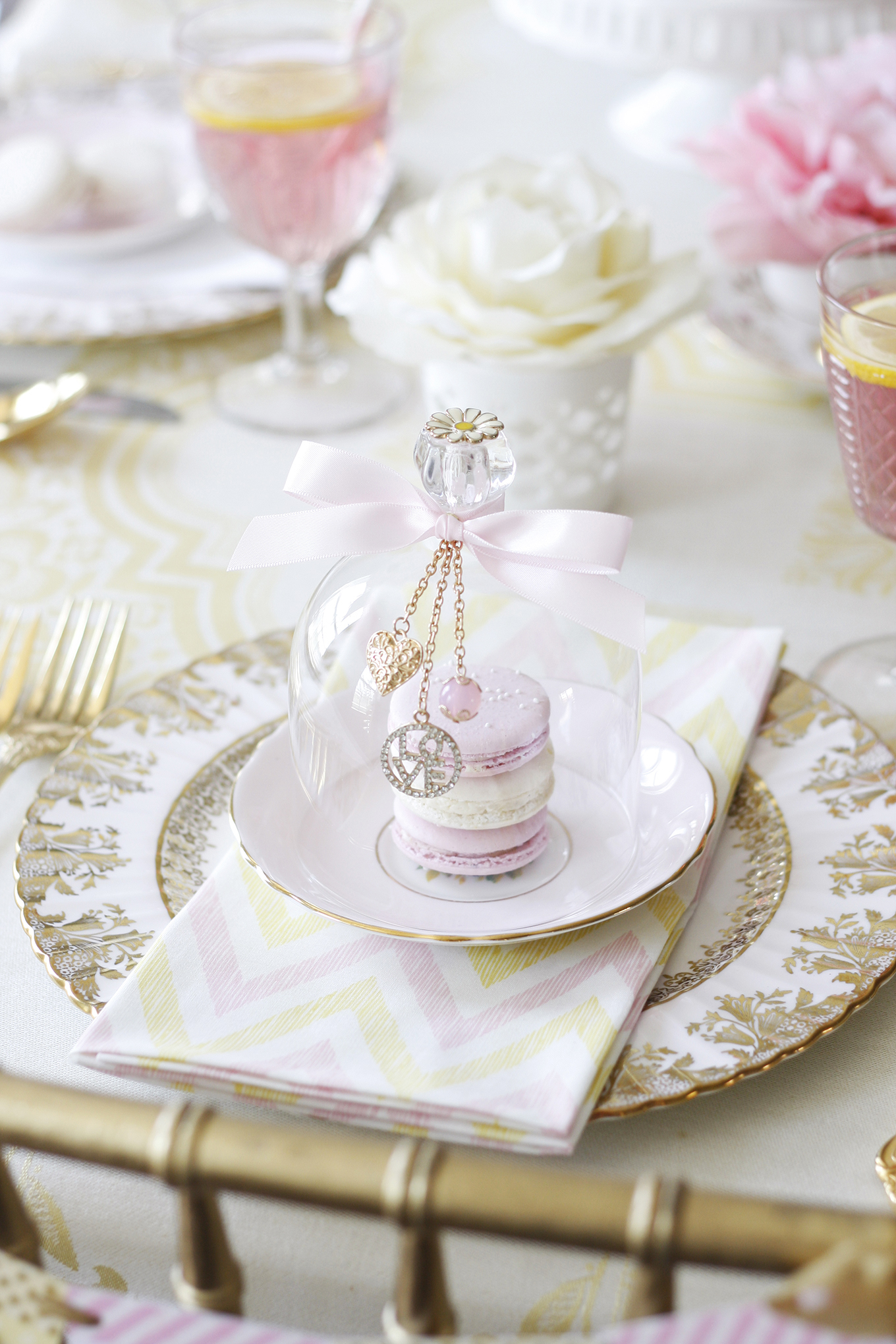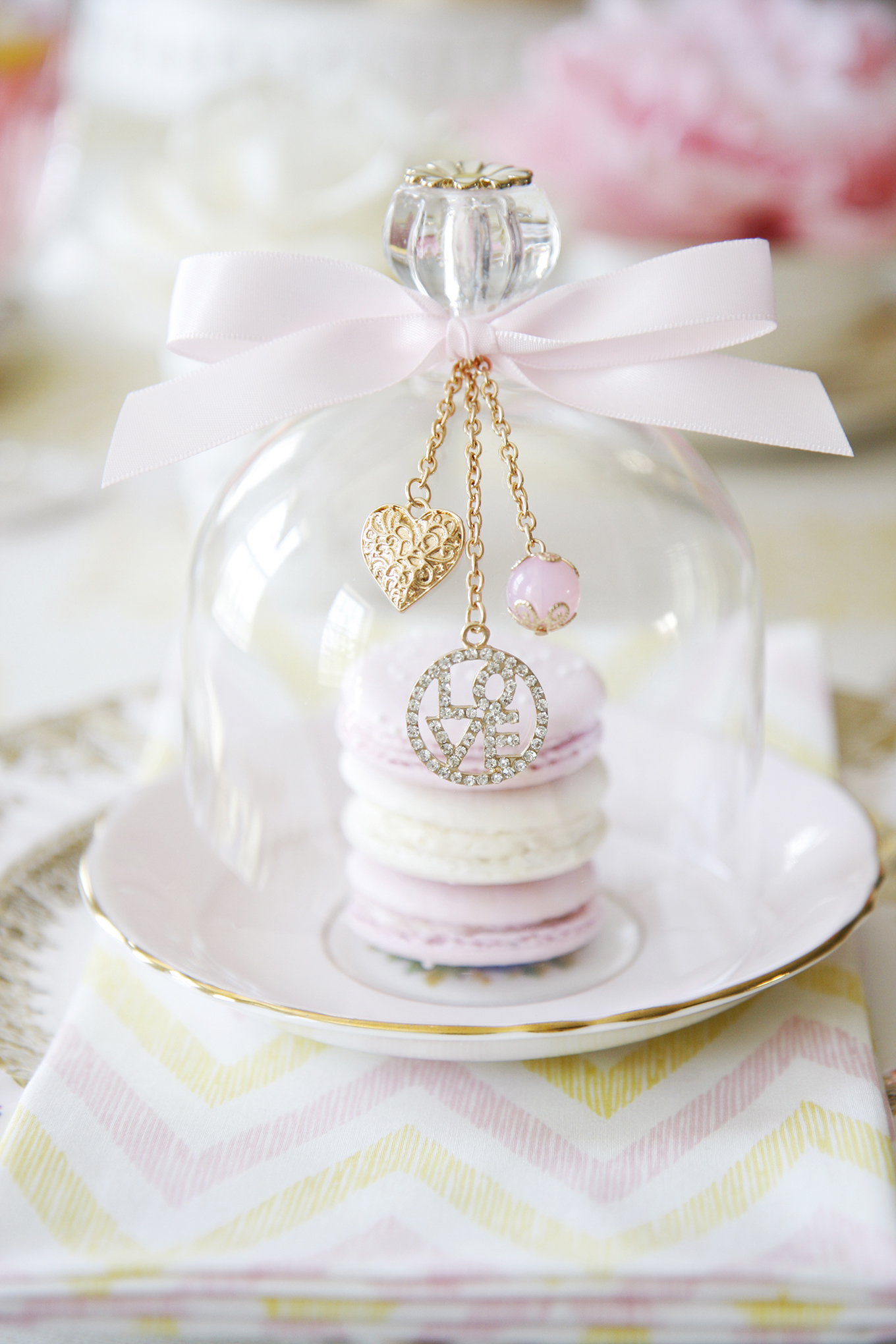 Macarons by Sweet Philosophy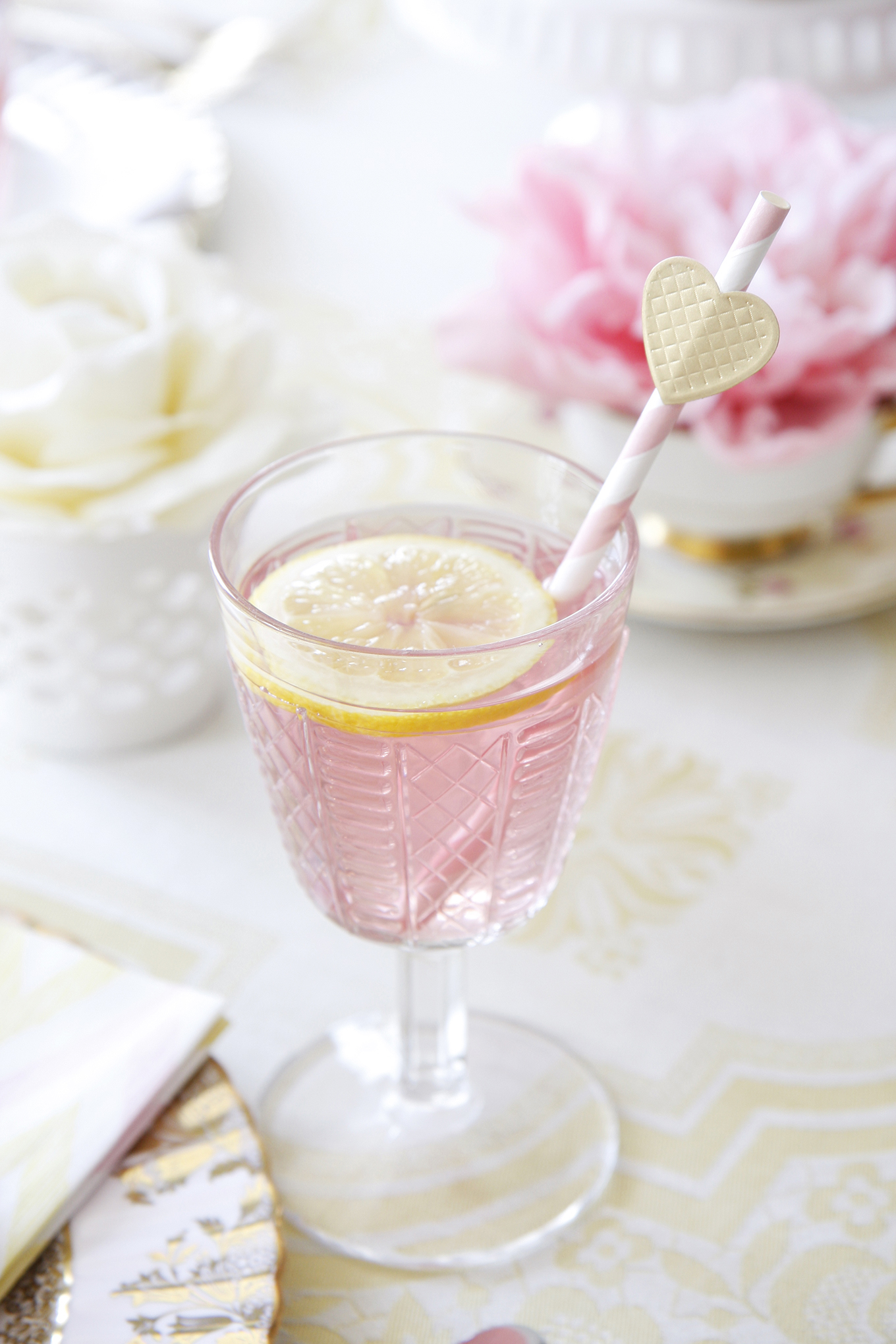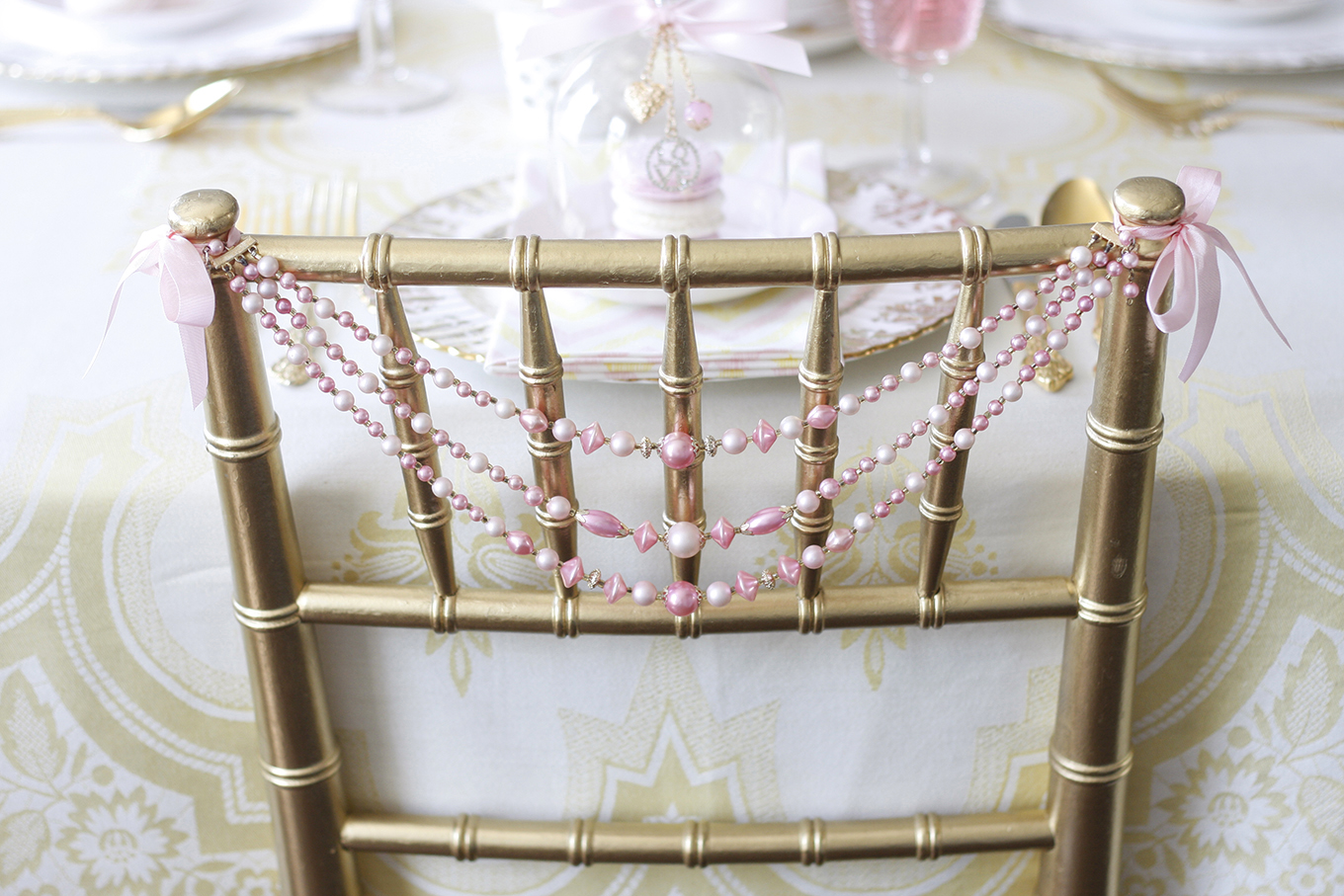 For each of the guests, I decorated the chiavari chairs with vintage jewelry necklaces for added sparkle and charm.