I had the fortunate luck to visit an antique store called Heirlooms Antiques Calgary. When I saw shelves with stacks and stacks of saucers, I was absolutely in heaven. My eyes lit up like a kid in a candy store!
The store owners, Bill and Bente Picken were so kind to tell me about the lady who used to own them. About 5 years ago, they bought the entire collection of saucers from Mary Nielsen, who had collected more than 18,000 saucers over a 50 year period. They still have about two or three thousand left, with about 600 in the store.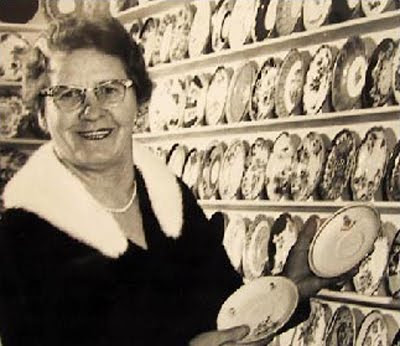 She had always wanted to have her collection featured in a museum, but sadly, this never happened. So, instead, her home in Montgomery (N.W.) of Calgary, became her museum where she displayed her saucers throughout the entire house. The living room was known as the 'Blue Room' for its collection of blue and white fine bone china.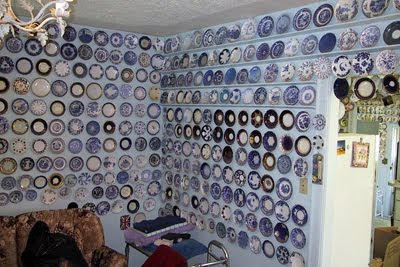 Believe it or not, the cost of admission to view the collection was a saucer; which Mary put the date and name of the person on a piece of tape to the back of the saucer, so she would remember where she got it. Complimentary tea and cookies were also served.
There were so many beautiful saucers to choose from, it was hard to not buy them all! But here are a few pics of the saucers I finally brought home. I will be making and selling ring holders that will be specially marked as from 'The Mary Nielsen Collection'.