As a contributing maker to bemakeful.com, I was really excited participating in their next Makeful Challenge; decorating a cell phone case. Initially, I was not sure what I was going to do to transform a cell phone case.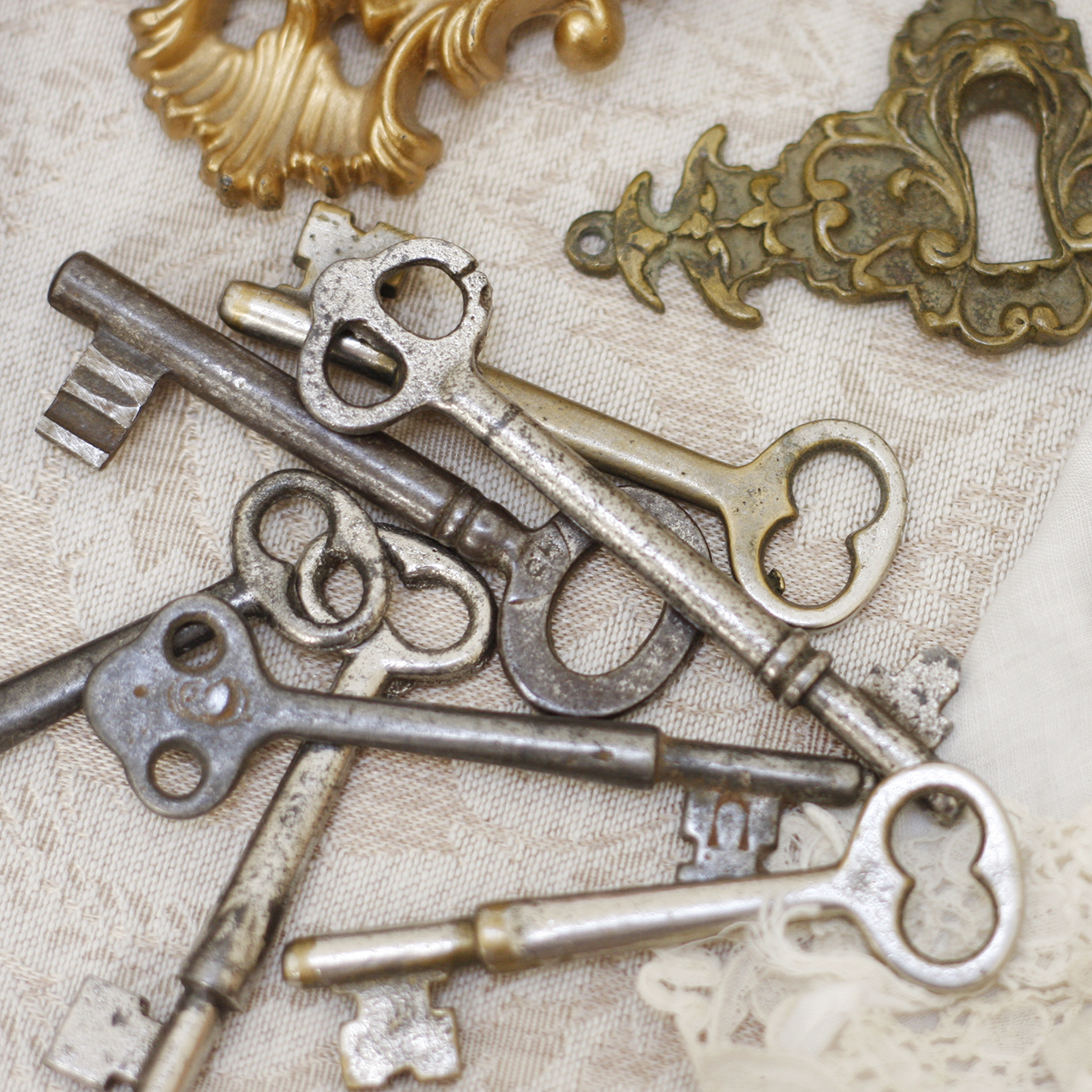 I have always loved the patina of vintage skeleton keys; the ones pictured here are from my very own collection when I was pulling together inspiration for my wedding. So when I was rummaging through my dresser of crafting supplies, it sparked the idea when I found a stack of rub-on decals I had purchased from Michael's craft store many years ago.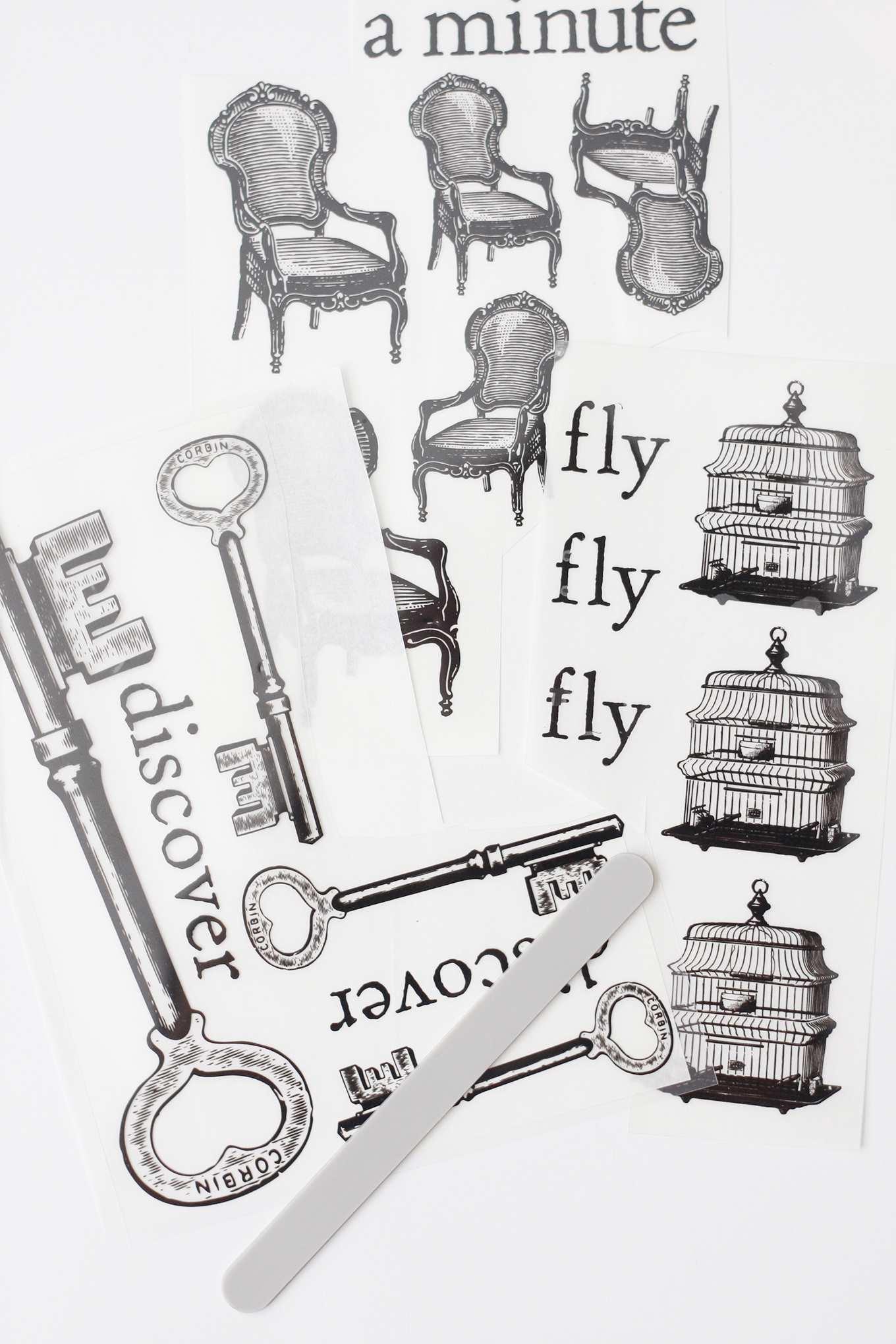 Using the decals of the vintage keys, I layered different sizes to look like a pile of keys. I love the contrast of the vintage look and feel of the etchings/illustrations against the modern-day technology of the iPhone. I am so happy with the results and I hope you like it too!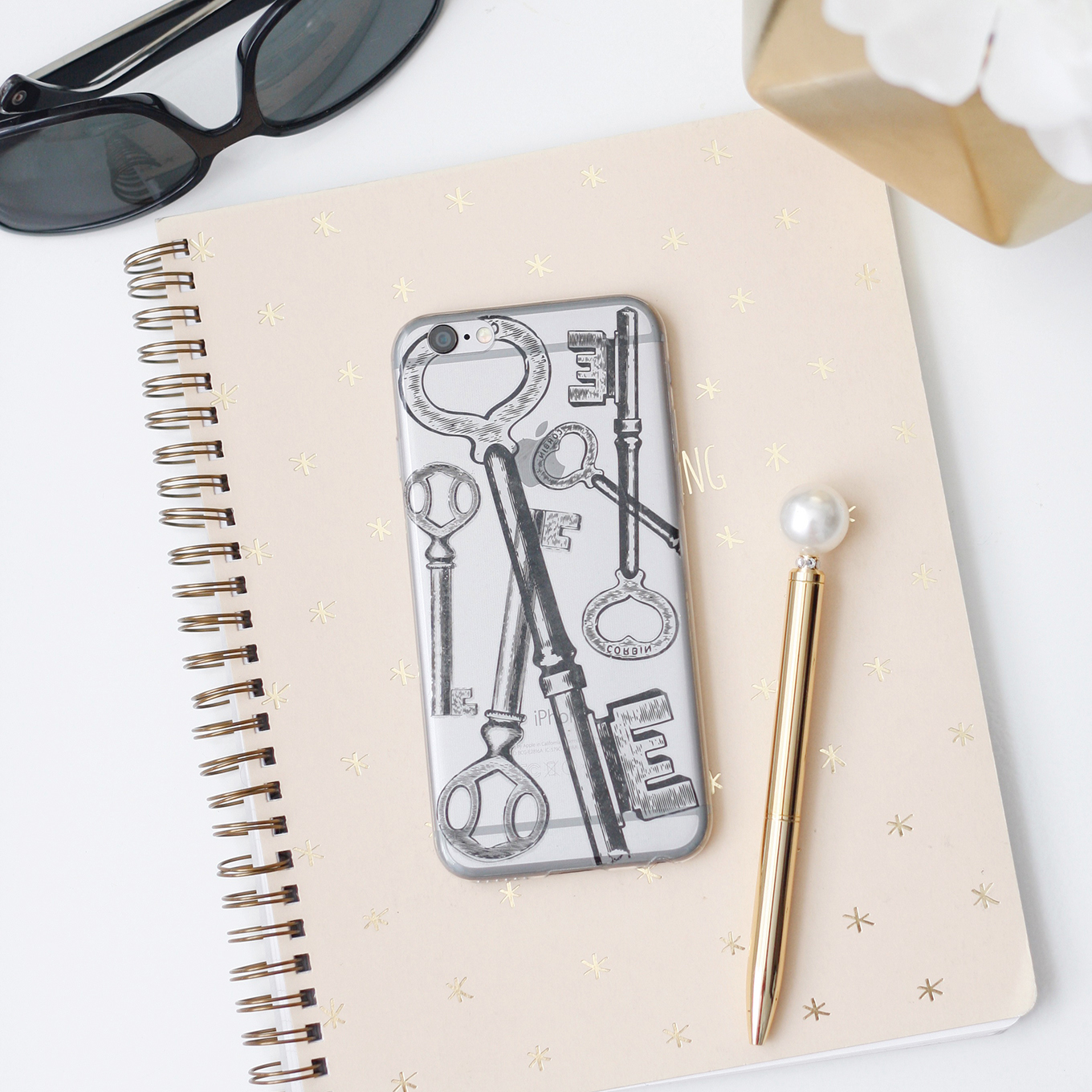 Materials & Tools
• Various images of rub-on decals
• Popsicle stick
Step 1
Plan design for inside clear plastic cell phone case.
Step 2
Place decal artwork side down inside the cell phone case and using the popsicle stick, rub the decal onto the surface.
Step 3
Once layering multiple decals inside the clear cell phone case to the layout of your liking, pop the case onto your phone. You are now done and ready to show it off to the world.