For the latest issue of Uppercase magazine (number 2!), I sent Janine a paper maché heart wrapped like a parcel with stamps and twine string. She was thrilled to receive it and it made her stressful day "much nicer". So now she has made my day by including it in the Postal Service page of the magazine.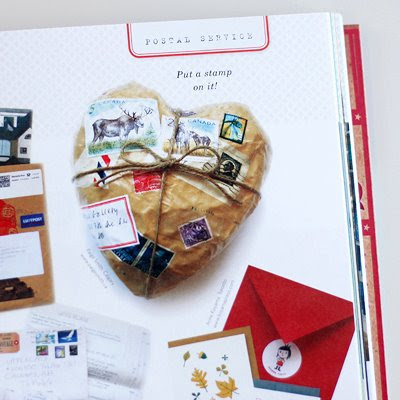 Interesting tidbit behind my heart; I made this piece almost fifteen years ago and it was the first and last time I ever used paper maché. I am so happy it has finally found the perfect home.
One of the great many things about Uppercase magazine is that there is always a call to artists and writers to
participate
in each issue. Lots of fun stuff to do. Check it out!