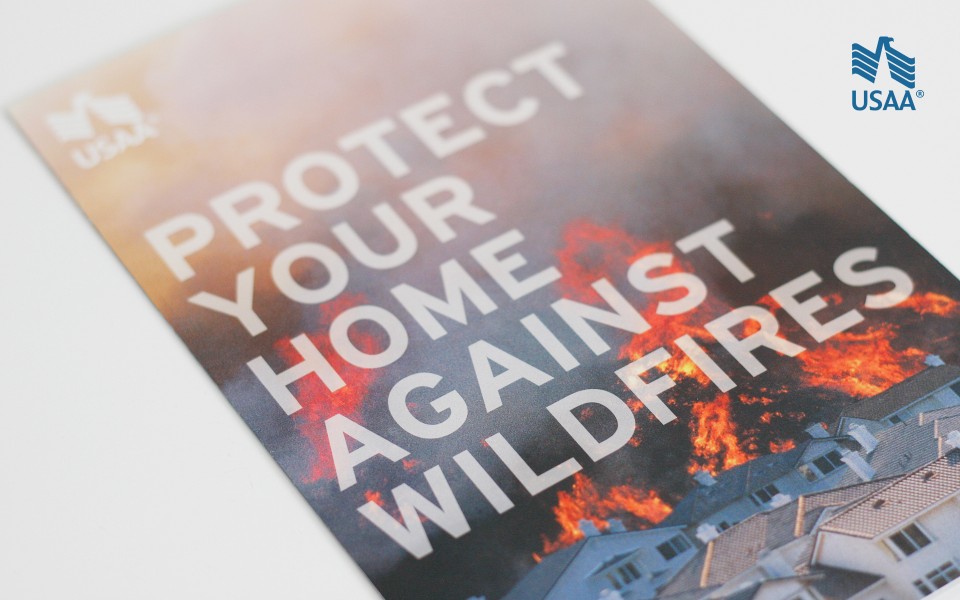 Brochure for USAA Clients' to Protect Home Against Wildfires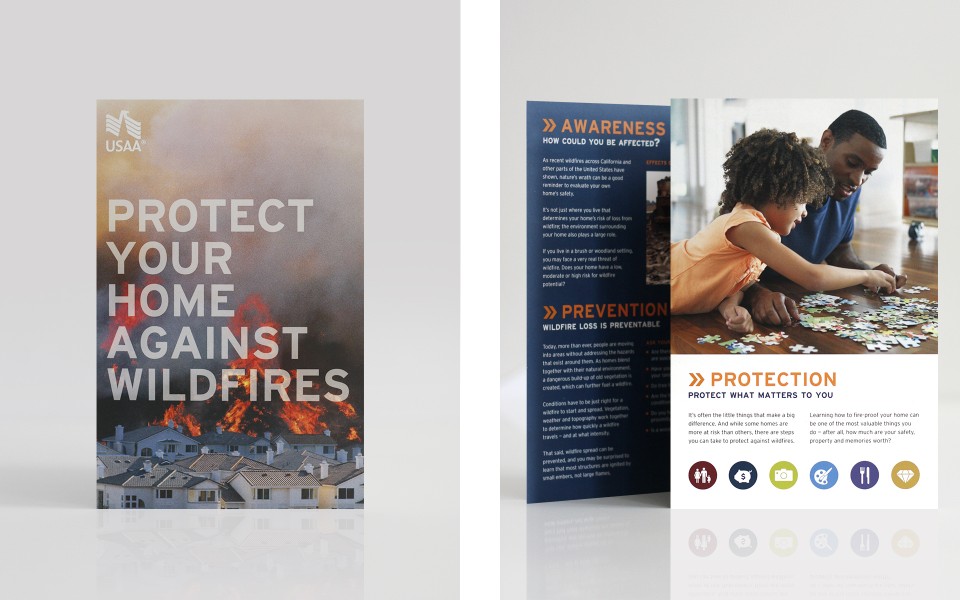 In addition to banking, USAA also offers insurance advice to their members who may live in areas at risk for wildfires. I designed this visually engaging brochure to promote awareness and persuade members to participate in the USAA Wildfire Defense Program—which involved a consultation and hazard assessment of their home & property.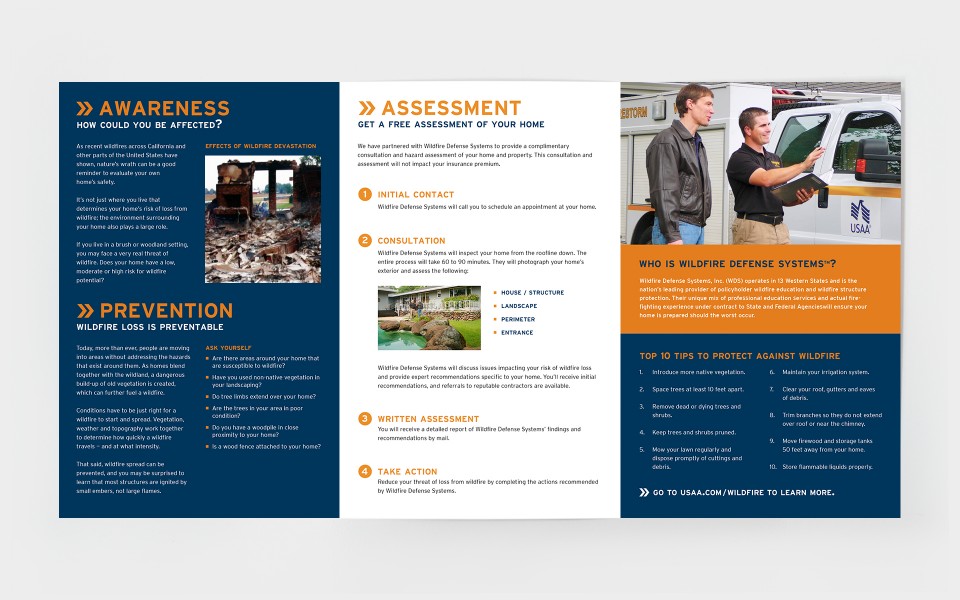 The response was very successful and helped change the potential path of wildfires through members' mitigation efforts. The design of this brochure was so well received by USAA that a similar version for windstorms was also designed (but sadly, not printed).