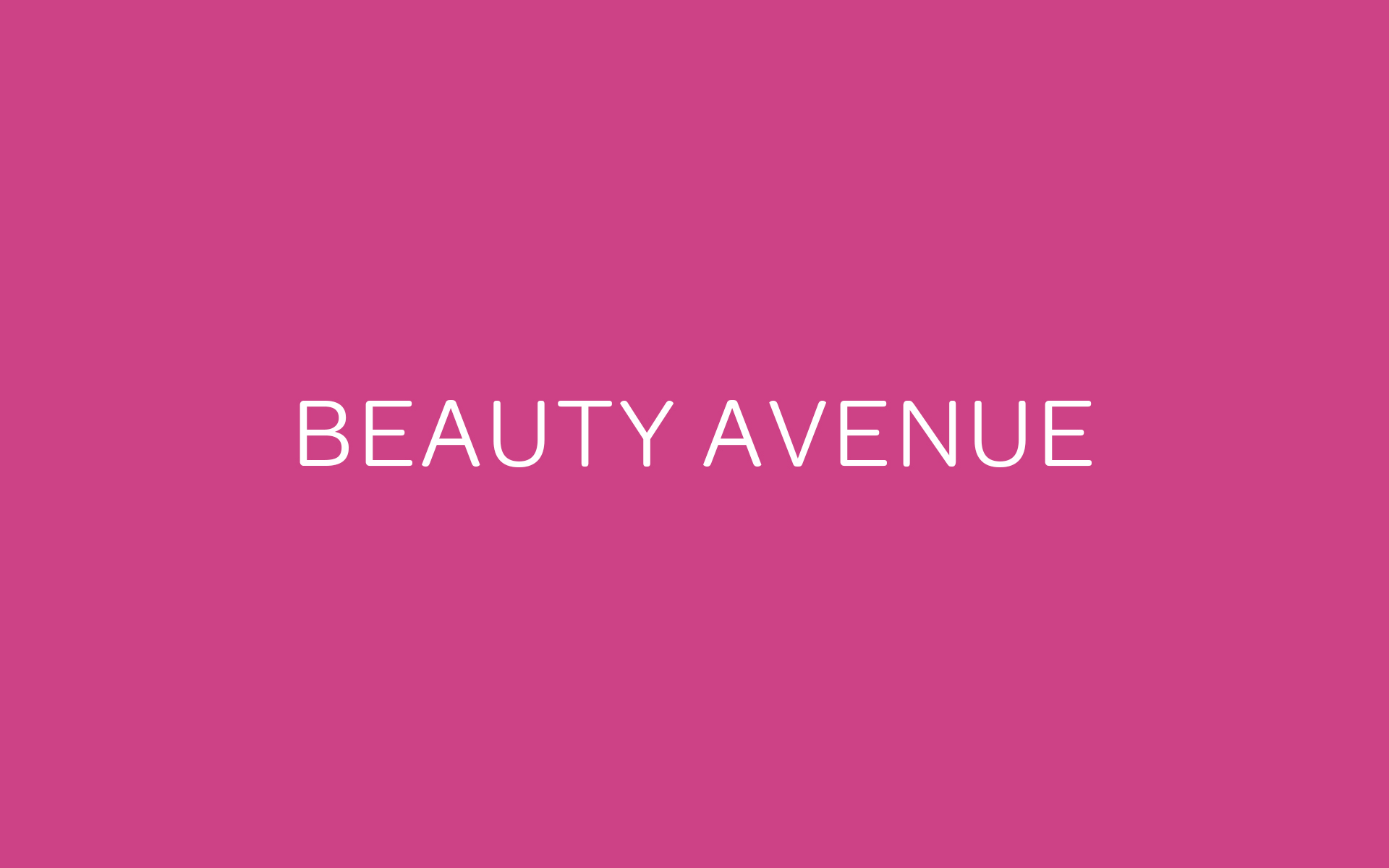 Branding and Packaging for Bath Program
I designed this branding and packaging project for Upper Canada Soap, a bath and beauty company. The marketing director was looking to introduce a new bath program to be sold at one of Canada's leading drug store chains. The intention of the program was to attract the millennial consumer who would otherwise be shopping at Sephora and Victoria Secret. The mission was to create a brand with strong shelf presence to attract this demographic: 18 – 35 years old, social media savvy, aware of high end brands yet very price conscientious. I researched into the millennial mindset to understand their goals, motivations and pain points. And to gain an understanding of the current market, my research involved visiting brick and mortar drug stores, as well as the beauty competitors in the retail industry.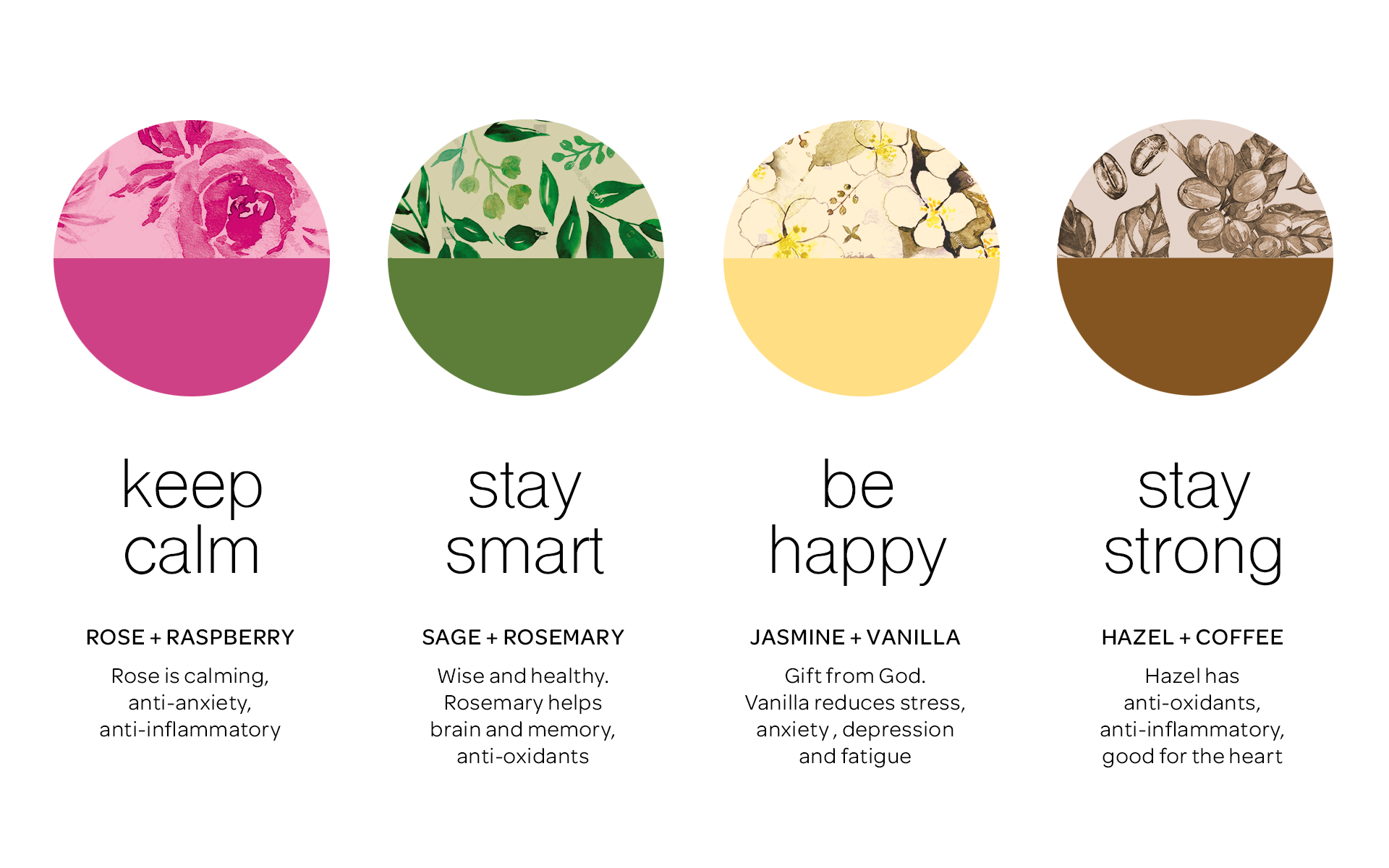 The brand personality was to be fun, fresh, smart and down-to-earth with a bit of luxe. As I was brainstorming ideas, the direction of the fragrances was inspired by girl names, which sounded pretty and playful. My approach combined these names with honest, simple ingredients of flowers and herbs. As the prominent benefit, the health properties of the fragrances were captured with simple and positive expressions. For proof of concept, I designed two out of the four fragrances required in the program.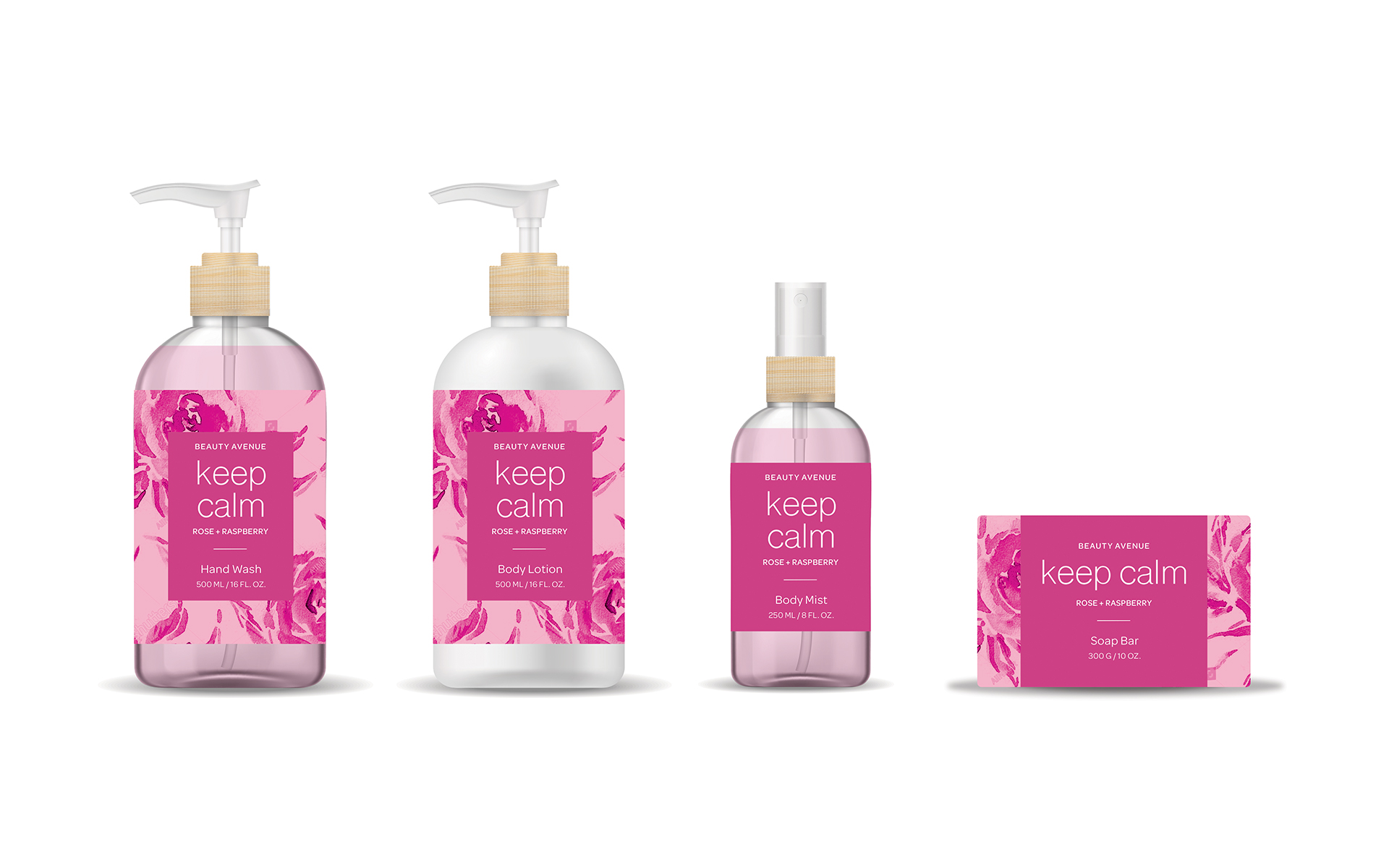 Including the name 'Beauty Avenue', the line of bath products included: hand wash, body lotion, soap bar, body mist; and a boxed gift set as well.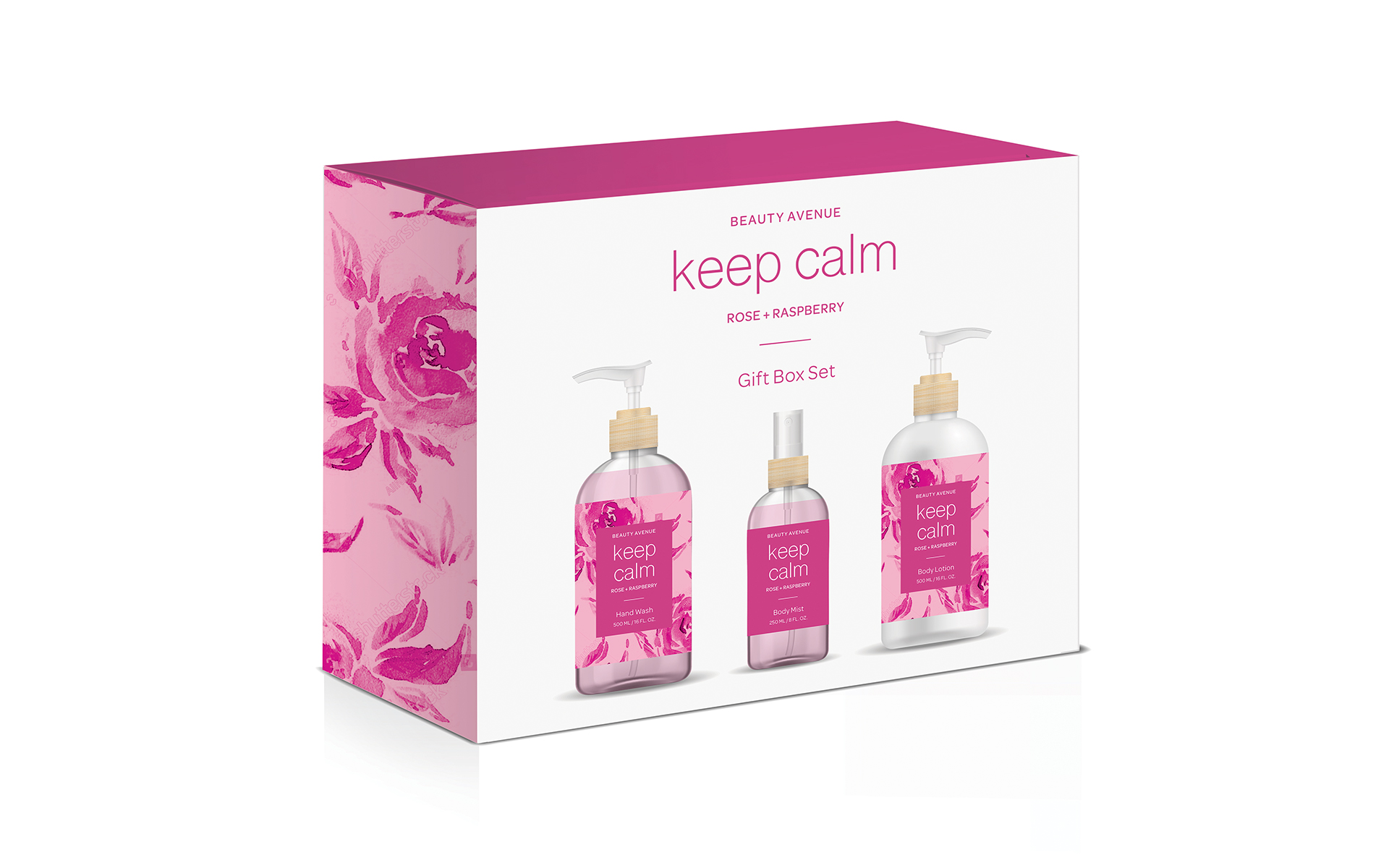 The bright colour palette was selected for high visibility image on drug store shelves and Instagram-worthy shots. And the use of nature-inspired illustrations promoted a feeling of fun, fresh, health and wellness.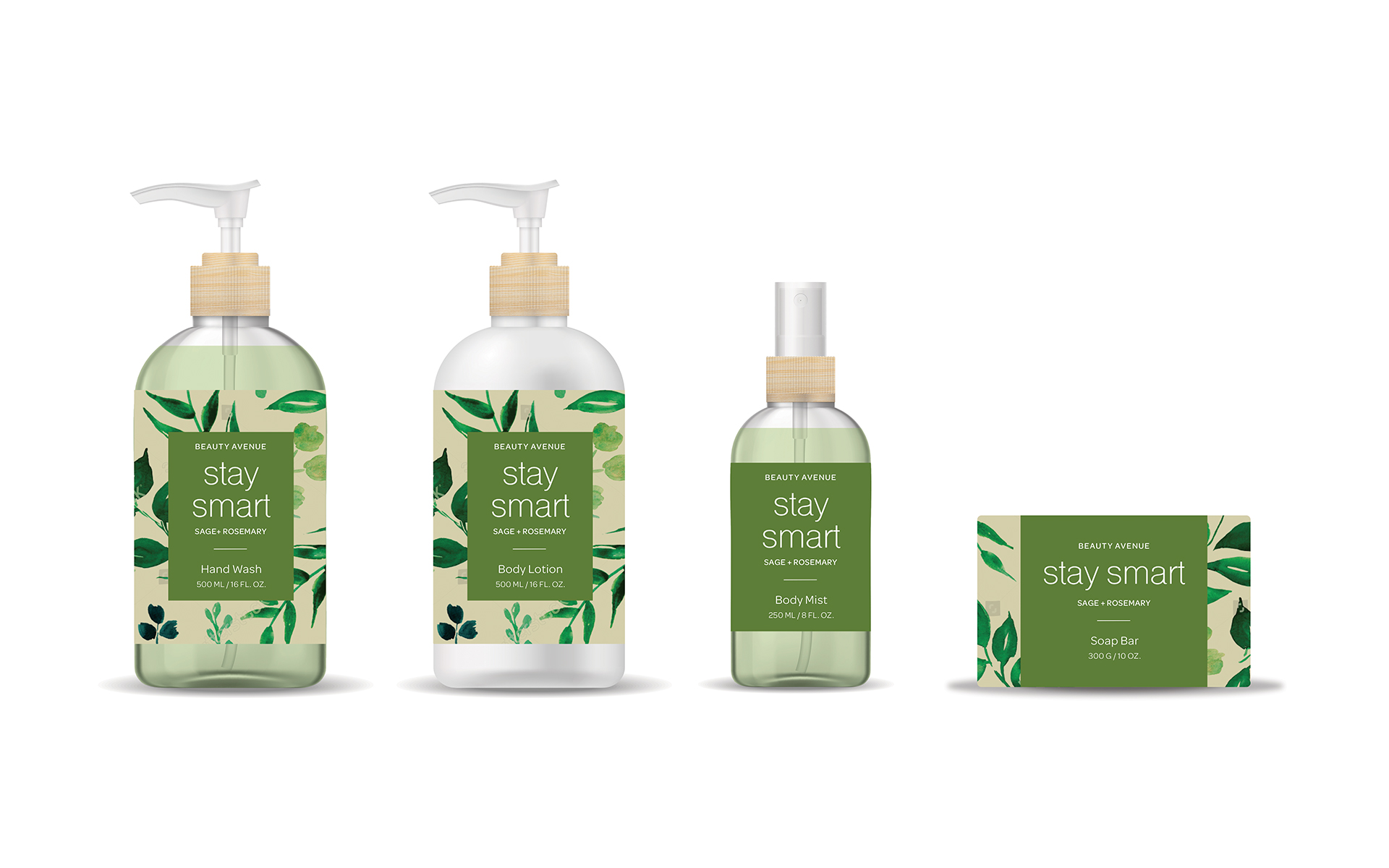 As millennials are connected to the way ingredients affect their overall health, the natural ingredients would be: 100% organic, bio-degradable, non-toxic and sourced in Canada. Sustainability is also important to them, so careful attention was given to the type of packaging materials used: glass instead of plastic for 100% recyclable, eco-friendly material.